Perth is Australia's only remaining major capital city to not yet fully embrace apartment living, but with this trend changing, what should investors be buying?

Blogger: Kevin Young, president, Property Club 
Apartment living is now well accepted in most capital cities throughout Australia especially in Melbourne, Sydney and Brisbane.
However, Perth is the last major city in Australia which has not fully embraced high density living such as apartments.
This trend is highlighted by the latest international survey of cities throughout the world by geographic size.
Out of 924 cities in the world, Perth has been ranked 59th largest in geographic size according to the 2014 edition of Demographia World Urban Areas.
Demographia World Urban Areas is the only annually published inventory of urban areas with a population of more than 500,000.
Perth now outranks super cities (cities with a population of more than 13 million persons) in terms of geographic size such as Tehran and Istanbul.
These world rankings show that Perth is just behind London in geographic size (10 million population) and Manila (22 million population) even though our city has only a fraction of these population sizes.
Perth is also larger by geographic size than similar modern resource-based cites such as Montreal which has a much larger population of nearly 3.5 million persons.
The sheer size of Perth has meant that there is now a growing demand for property near the inner city due to the huge transport costs incurred by people in the outer suburbs.
For example, a recent report commissioned by the Committee for Perth found that households in outer Perth suburbs were spending twice as much on running their cars as mortgage repayments.
The report found that the local government areas of Wanneroo, Swan, Serpentine-Jarrahdale, Kalamunda, Mundaring and Armadale have 2 to 2.5 vehicles for every household. Running a medium-sized car costs anywhere between $456 and $570 a week whereas the average mortgage repayment is $500 a week.
However, current Property Club research indicates a growing oversupply of apartments in the inner city of Perth and as a result our members have been buying product on the fringes of the CBD area (5 kilometres to 10 kilometres radius of the CBD).
With apartment living set to increase strongly in Perth over the coming years, investors should consider the following tips when buying this asset class:
* One-bedroom apartments as opposed to two- and three-bedroom apartments are very popular because more people tend to live alone
* Check the exact internal floor space of the apartment. The price of the apartment should be measured in the cost per square metre and this will give you a good comparison compared to similar apartments in the same area
* Before purchasing an apartment, check the average weekly rent for a similar apartment in the same location. This will give you an indication of future rental returns
* Check the quarterly strata fees and if there are any plans to upgrade the complex
* Check how many apartments in the complex are owner-occupiers. Owner-occupiers tend to take a much more active interest in the upkeep of the complex. If more than 50 per cent of the apartments are owned by owner-occupiers then the complex should be well maintained
* The views that the apartment can offer is important. If you are buying an apartment with good views, check that nothing in the future will interfere with these views, ie the construction of a new building in front of your apartment
* Parking is also very important when buying an apartment. Check that your apartment has a dedicated car bay and the ownership structure of car bays in the complex
* Obtain finance approval before making an offer on an apartment as this will increase your negotiation position
* Remember that if you are buying an older apartment for renovation purposes, you may have to obtain approval from the other owners for certain improvements, ie the installation of air conditioning.
---
About Kevin Young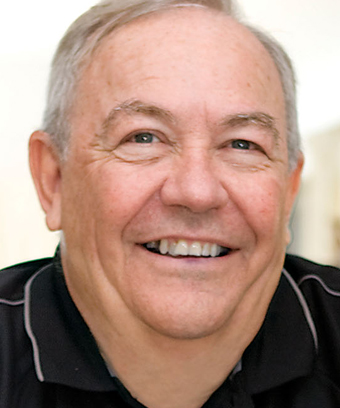 Kevin Young is President of Property Club which he founded in 1994 to help Australians on average incomes and above to fund their retirement through property investment. During the past twenty years, Property Club has emerged to be one of the most successful independent property groups in Australia assisting thousands of members to become property millionaires. Kevin Young owns a substantial property portfolio comprising of over 180 properties and has been listed on Queensland's Top 100 Rich List.
Further information on Property Club can be found at www.propertyclub.com.au
Contact this Blogger Immediately
About the Blogger
Based in Melbourne, Julie has been actively working in the property arena for over 12 years in diverse roles ranging from Shopping Center Manager and Commercial Property Manager to a qualified Investment Property Buyers' Agent with a focus and expertise in the Brisbane market. Her experience in such mixed roles has given her a unique and broad property experience where she has identified opportunities within niche areas in the residential and commercial markets and developed services to meet those needs. Julie is a qualified property investment adviser (QPIA) accredited by PIPA, a licensed Real Estate agent in ACT, Victoria and Queensland. 
Top Suburbs
Highest annual price growth - click a suburb below to view full profile data:
latest news