Philippe Brach, Multifocus Properties & Finance
 {{youtube id="BDEbuTTuJao"}}
Buying an old or new property is a very, very common question that I get. There is no right or wrong. Buying an older property that you renovate can actually increase it's value and also usually rents out a bit higher but on the flip side in an older property you've got a lot less depreciation. So it's all about numbers, it's all about working out what cash flow is on that property and the capital growth and have a nice balance between the two of them. A newer property will have more depreciation so it should be easier on your cash flow. What happens with new properties is usually a bit if a premium to pay compared to buying an older property. So it's a question of do you want a passive investment? Therefore you buy new and you're using property just to create wealth and it's a passive investment. Or do you want to have an active investment and actually participate in renovating? Therefore you can buy old, renovate, keep or sell depending on what your plan is.
About the Blogger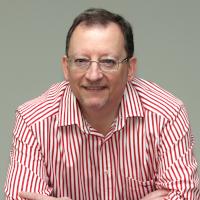 Multifocus Properties & Finance was established in 2005 with the aim of mentoring investors to create wealth and invest in their future by building an investment property portfolio.
The company is led by Philippe Brach who has over 25 years experience in the international corporate world specializing in finance, accounting and investment. He is a fully qualified and extremely experienced real estate agent, concentrating his attention solely on investment opportunities around Australia. In addition he is a highly regarded mortgage broker, being accredited with around 35 different lenders.
Top Suburbs
Highest annual price growth - click a suburb below to view full profile data: