It is important not to overexpose yourself to debt and risk as a property investor, so knowing how to source properties under $400,000 can be an important building block to creating a successful property portfolio. 
Blogger: Rory O'Rourke, O'Rourke Realty Investments

With interest rates expected to be cut even further next year, the outlook for the Perth real estate market looks very positive.
Western Australia still enjoys the highest population growth rate in Australia, increasing by 2.5 per cent over the past year, and this continued strong population growth will drive demand for property.
As we enter 2015, a growing number of people in Western Australia will consider buying an investment property for the first time.
One of the key lessons I have learnt over more than 40 years of investing in Perth real estate is that you do not have to buy an expensive property to achieve high rates of capital return. For example, you can still buy an older-style unit in beachside suburbs such as Scarborough for under $400,000 and achieve rates of capital growth equivalent to or even higher than million-dollar-plus properties in more expensive suburbs.
It is important that first-time investors do not financially overexpose themselves with their first property investment purchase. Buying a lower-priced property – sub $400,000 – which has the potential for strong capital growth can be an important building block to building a successful property portfolio.
Lower-priced properties also tend to have higher rental returns and this factor is important during a climate of rising interest rates.
Issues you should consider when buying a competitively priced first investment property include:
* Spend time researching all aspects of property market before even looking for an investment property. Issues, such as negative or positive gearing, rental returns and depreciation are key matters that have to be considered by a first-time property investor.
* Past trends in property values generally are an indication of future trends and therefore it is wise to examine the long-term capital growth rates of the suburb. REIWA can provide property values trends for most Perth suburbs for the last 10 years at least.
* Take a broad approach to buying an investment property. Most first-time property investors buy a property in their local neighbourhood because they are familiar with the area. By taking a narrow approach to the location of the investment property, first-time investors therefore severely limit their options.
* Try to target suburbs in lower-priced areas which have a higher number of properties for sale. A simple tip is to check the weekend papers and identifying areas which a larger number of newspaper advertisements.
* When you have selected a suburb, don't make an emotional decision when choosing a specific home. Most first-time investors purchase a property they would like to live in. It is important to remember that the investment property must appeal to a tenant who will be paying the rent.
* Check out any planning changes proposed for the suburb. Many local governments are undertaking reviews of zoning which could have a major impact on property values. For example, a property that was purchased for a single residential use and then rezoned by the local council, as a triplex site will increase substantially in value. The planning department of a local government can advise first-time investors of any proposed zoning changes.
* Check out any planned infrastructure changes for an area you are interested in buying. For example, an upgrade of a local shopping centre or sitting of a new railway station can have a major impact on local property values. For example, a new $26 million oceanside swimming pool was announced for Scarborough and this will have a major positive impact on property values.
* Make sure that there are tenants prepared to rent your property. Rental income is a key factor in serving the loan, so if you cannot find a tenant then you will have problems keeping the investment property over the longer term.
* Check your finances before you consider buying an investment property. If you have pre-approval finance it will allow you to move more quickly to secure the right investment property.
About the Blogger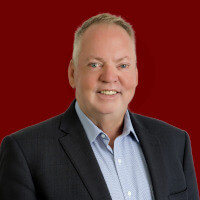 Rory O'Rourke is the principal and licensee of O'Rourke Realty Investments in Perth and has been in the property industry for over 40 years.
Rory is a former Vice President of the International Real Estate Federation (FIABCI) Australian Chapter and was inducted into the International Who's Who of Professionals for 2009/2010.
He has authored three bestselling books Born Free Taxed to Death, I sold 22 homes in one day and It's Time… the Republic of Australia.
These books can be accessed at http://www.orourke.com.au/books.html
Top Suburbs
Highest annual price growth - click a suburb below to view full profile data: