Research is critical to success in real estate investing, but what do you need to know and how do you find it? 

Blogger: Harry Charalambous, director, Plan Assist 
Real estate investing requires preparation. Before you commit to buying a property you need to make sure you have done all the necessary research. Scanning sales data, doing the numbers, and completing all the little things is absolutely essential to your success.
Research is about doing your homework before you sit the exam
Some of you would rather chew off your arm than spend time doing research, and who can blame you? It's not for everyone. However, all buyers need to do research (or leverage off others) if they want to buy well. And with a bit of practice, you'll be able to read a property's vital signs and judge its health as an investment.
What to research first?
Well, for a start, a lot depends on the strategy you are following while investing in property. Buying property for the long-term versus short-term trading can possess different indicators and signals requiring you to look in different places. Whether or not the rental income of the property is positively geared after year one is not a major factor for a property trader who is renovating and selling within six months, so we have a broad range of indicators to research.
The field of research largely depends on HOW you intend to generate a return from the property
Over the past 30 years, our team has actively invested and helped investors with property investments and learned there are essentially three ways to make returns from property:
1. Cash flow: Income and Expenses over time.
2. Appreciation: The perceived value of your property moving up (or down) over time.
3. Tax savings: Deductions, depreciation, offsetting expenses against your income to reduce tax.
The focus of research should be on these three areas to help you understand the good from the bad.
How to measure and compare
There are many ways to measure an investment, including if the property suits your style, is close to home, is in your comfort zone, what type of risk etc. At the end of the day, investing is about growing your wealth and the simplest form of measurement is 'the creation of dollars' or 'financial return'.
The numbers/ratios:
• Rates of return (gross profit margin, internal rate of return, net present value, cash-on-cash return, return on equity)
• Cashflows (NPV, net income, yield, debt coverage)
• Estimates of value (rental return, capitalisation rates, net profit)
Familiarise yourself with these calculations. Pick up the textbooks and learn how to measure investments. These are the measuring tool of your investment and proficiency in each calculation will make you a smarter investor. Without knowing these key formulas, you're really just guessing when you try to figure out whether a given property is a good investment.
What do successful investors research?
The true investor treats the physical property as a secondary issue. He or she is not so much interested in buying the property but in buying the property's anticipated economic benefits -the income streams.
He/she is not interested in whether they would live in it or get emotionally attached to the beautiful gardens or water feature. Rather, they focus on what it costs and how much it will make. They pay for good data and the latest information. Valuable information is just that - valuable - so be prepared to pay for it.
Sourcing data
Buying property sales data is the most common information that is readily available, and be prepared to pay in time or money by walking the pavement, or buying a cup of coffee for the local real estate agent.
Buyer's agents
If you don't have the time or money to do it yourself buyer's agents are a perfect source of data with specialised knowledge with real-time data of the markets they are active in on their client's behalf.
10 ways to start researching TODAY:
• Use a research checklist as a starting point
• Investigate comparable sales: check out RP Data & Residex subscriptions
• Other property trends and sales-related data published in magazines
• Review online council codes
• Calculate rental return and calculate the value of property using different valuation methods
• Familiarise yourself with all holding costs including water and council rates, land tax bills, strata levies
• Talk to agents: as you gather this information, make sure you find the truth behind what agents tell you
• Hit the pavement: you never know what you will find by walking the streets. Local knowledge counts
• Buy books on our reading list – books that educate you or magazines that keep you informed
• Ask for help: our team is ready to support your activities in research, including access to our feasibility software
About the Blogger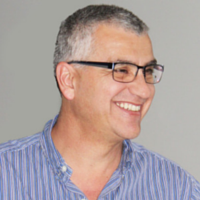 Harry Charalambous is Director at Plan Assist. As one of Australia's leading resources for property services, Plan Assist provides Property Investors and Developers with an end-to-end service that incorporates Mentoring, Buyer's Agency, Finance, Project Management and Construction services.
With over $250 million worth of property transactions to his portfolio of investment and development experience, Harry lives and breathes property and is focussed on assisting Plan Assist clients achieve a holistic property strategy and wealth through property.
Top Suburbs
Highest annual price growth - click a suburb below to view full profile data:
latest news