If you've set yourself a property-related goal for this year, keep in mind the old adage, 'if you fail to plan, you plan to fail'.
Blogger: Tyron Hyde, director,Washington Brown
Meeting any of your goals takes commitment. Whether it's losing weight, saving for a holiday, buying an investment property, new car, saving up for the school fees or changing jobs. Sacrifices will need to be made along the way, but achieving the ultimate goal should make these well worth it in the long run. It helps to keep in mind how you will feel this time next year when you look back on the year and see what you have accomplished. Think how proud you will feel knowing you haven't let the year slip by without making the most of what you can do.
If you want to give yourself the best chance of seeing your goal come to fruition, I have the following six tips to get your house in order:
1. Establish your goals
Whilst you may have a general goal to get your finances in order this year, if you haven't clearly identified your goal, it is less likely to happen. For example, do you want to buy a new property or renovate an existing one? Do you want to maximise your tax benefits from owning the property? Once your goals are set, you can focus your energy on this particular outcome, which will set your course for 2015.
2. Detail the steps
In the same way as you'd follow a map to a new destination, you need to set out the steps of how you are going to achieve your goal. Is it spending Saturdays looking for the right property? Perhaps it is getting your finances in order so you have a pre-approved loan ready for when you see the property you want to purchase. You need to ensure you have all the steps broken down and laid out so you can achieve your goal step by step.
3. Don't set yourself up to fail
Goals need to be attainable. It's important to understand what the first steps are in achieving your goal. Rather than "buy an investment property" look at what is required to get to this point first. Saving for a deposit is one thing but how are you going to do this on a day-by-day or weekly basis. What is going to get you to your goal? By giving yourself smaller, realistic, achievable goals you will be inspired rather than risk feeling deflated when your grand overall goal doesn't materialise. Like everything in life, you need to work at it!
4. Set deadlines
Once you have broken down the steps, set realistic guidelines and timeframes for achieving each of them.
5. Manage yourself
Keep yourself on track to meet these deadlines. Remind yourself of how quickly the year slips by. Cutting yourself 'too much slack' will undermine your chances of succeeding. Make it your priority to meet your deadlines knowing they are crucial to meeting your ultimate goal.

6. Remind yourself why
Keep your overall end goal in mind when working through the smaller goals you have set for yourself. This will inspire you to stay on track and by this time next year you will be successful because you have put the work in. That's satisfaction!
Contact this Blogger Immediately
About the Blogger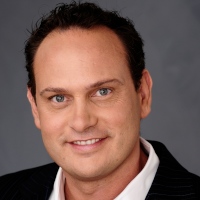 Tyron Hyde, the CEO of Washington Brown, is considered one of Australia's leading quantity surveying firms that specialise in construction cost advice and property tax depreciation with over 20 years industry experience.
Tyron is regularly called upon to contribute to various publications and is a registered tax agent. An expert in simplifying depreciation for investors, he is also the author of CLAIM IT! the first book on property depreciation in Australia.
Washington Brown are trusted advisors to Australia's top property developers, responsible for overseeing over $2 billion in construction expenditure per annum.
Top Suburbs
Highest annual price growth - click a suburb below to view full profile data:
latest news