Your property manager should be doing more than just collecting rent on your behalf. 

Blogger: Lisa Indge, managing director, Let's Rent 

Your property manager should be able to advise you on the best way to achieve maximum return on your investment. They should:
1. Inform you of new legislation and how it affects your investment
2. Offer suggestions as to how to protect you from unpleasant situations with tenants
3. Ensure your tenant is on a lease, so that you can be assured of tenancy and have costs covered if the tenant breaches
4. Ensure your return is maximised by increasing the rent in line with market increases
5. Inspect your property and report back to you
6. Report repairs and maintenance and organise solutions
7. Advise you on tricky issues with tenancies when they arise, and take action to protect you
8. Complete paperwork so that your tenancy is compliant
9. Complete condition reports to a high standard to protect you from ending up at tribunal
10. Take photos of your property for the condition report
11. Limit vacancy by effectively managing the reletting process
12. Present your property online in a manner that attracts the maximum number of potential tenants
13. Minimise rental arrears
If you're not sure that your property manager is doing all of this, ask what their procedure is for certain aspects.
This is your asset and there are many agencies out there who are charging low rates. That means they cannot possibly manage all the requirements of professionally managing your property because they don't have the staff numbers and appropriate systems in place.
On the positive side, look at what advice your property manager can provide. We had a call this week from a current client who wanted to bring a property over from another agency. He asked us for advice on the improvements he should make to the property to maximise the rent. It was a really interesting property as it was an oversized one-bedroom apartment that could be split into a two-bedroom apartment. This initially seems like a simple answer, but the room sizes would, in our opinion, compromise the appeal of the property and put it at the bottom of two-bedroom rental levels in the area. So, our advice was actually to create a smaller second room, such as a study, which would put it at the top of the one-bedroom rental level in the area.
Your property manager should have this kind of knowledge and be able to confidently offer this type of advice. We are sometimes astounded by what some clients might think are either value adds or great investments. For example, a new client has just bought a block of apartments and wants to refurbish. He mentioned he was going to tile the floors, which is just not appealing to renters in this area and would not only reduce the return, but also put some renters off.
If you are looking at purchasing your first, second or third investment, it's worth contacting local property managers to find out what renters in the area are looking for and also the most popular types of properties and rental ranges.
Your property manager should be someone you can rely on, not a rent collector.
Contact this Blogger Immediately
About the Blogger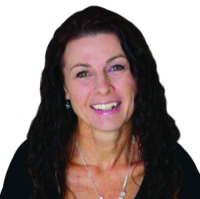 A combination of property and financial experience that spans more than twelve years ensures that Lisa is well equipped to manage your investment.
Lisa has a particular talent for negotiating deals in tricky situations and focuses on achieving great results for every single client. Her patient but decisive manner means she enjoys working with both owners and tenants and is happy to help resolve any issue.
She offers constructive and accurate advice to her clients and always follows up any queries.
As the Managing Director of the business, Lisa also concentrates on business planning and development for the company. She is always looking at industry innovation in order to keep Let's Rent at the forefront of the property management sector.
Top Suburbs
Highest annual price growth - click a suburb below to view full profile data:
latest news