Most property investors grapple with the same key questions. Here are the top five you'll need answers to. 

Blogger: Philippe Brach, CEO, Multifocus Properties & Finance 

After many years of meeting with thousands of investors, I have put together a list of frequently asked questions to help you out.
WHAT ARE THE TOP FEATURES TO LOOK FOR IN AN INVESTMENT PROPERTY?
1. Location: Definitely the main driver, the location must have strong population growth, size (over 80,000 inhabitants), and a multi-economy. A good location provides a safer investment environment
2. Infrastructure: Nearby infrastructure programs always drive price growth
3. New or near new: You need depreciation to drive tax deduction and therefore cash flow. Older properties have little or no depreciation, need more maintenance and are more costly to run
4. BALANCE between yield and capital growth: Look for a gross yield of around five per cent or higher. This rule of thumb ensures holding costs are manageable and cash flow is under control. For those on the top marginal tax rate, the yield can be below five per cent in blue-chip suburbs
5. Median price bracket: Property should be in the middle of the suburb's price range. This will make it easier to sell, as most transactions are around the middle level
SHOULD I BUY NEW OR OLD WITH A VIEW TO RENOVATE?
Property is a tool to create wealth, and most want this to be as passive as possible. In this case, new properties with high depreciation and low maintenance are the way to go.
Quite a few people are attracted to the idea of buying an old rundown property and doing it up to create instant growth and sell. This strategy works if you have lots of time, money and patience, and is generally for people who are experienced in the building trade.
SHOULD I LOOK FOR CAPITAL GROWTH OR YIELD IN A PROPERTY?
The name of the game is capital growth. A positive cash flow property is nice, but if there is no capital growth, what's the point? You won't become rich. That said, you need to be watching your cash flow. Ideally, you are looking for a good balance between capital growth and yield, especially if you are building a portfolio. If a property costs you $100 a week and you want a portfolio of five properties, can you afford $500 a week? Fortunately, in the current low interest rate climate, most properties are cash-flow positive.
WHAT SHOULD I LOOK TO AVOID WHEN BUYING A PROPERTY?
1. One-horse towns, where economic life depends on one activity
2. Older houses with no depreciation
3. Expensive features such as swimming pools and heritage-listed properties, as they create problems – especially with compliance
4. Locations near power poles, factories, and busyroads
5. Buying where only investors buy. You need a mix of owner occupiers and investors
WHAT RESEARCH SHOULD I CONDUCT TO FIND A SUITABLE INVESTMENT PROPERTY?
1. Web-based research – consult CoreLogic RP Data, Realestate.com.au, Domain.com.au and property blogs
2. Talk to your mentor/adviser. If you don't have one, get one
3. Read specialist property magazines like thisone
4. Talk to other investors
5. Talk to local real estate agents, but be mindful of their own agenda!
6. Do not take advice from friends and professionals who do not own investment properties
7. Have a team of trusted professionals around you
Read more: 
Investors slapped with increased rates 
How to build more capital and master the market: Part 2 
Are you overestimating your property's yield? 
Can I afford to invest in property?
6 things that can go wrong with property investment - and how to avoid them 
About the Blogger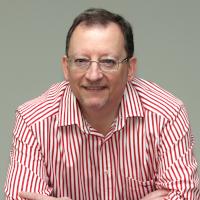 Multifocus Properties & Finance was established in 2005 with the aim of mentoring investors to create wealth and invest in their future by building an investment property portfolio.
The company is led by Philippe Brach who has over 25 years experience in the international corporate world specializing in finance, accounting and investment. He is a fully qualified and extremely experienced real estate agent, concentrating his attention solely on investment opportunities around Australia. In addition he is a highly regarded mortgage broker, being accredited with around 35 different lenders.
Top Suburbs
Highest annual price growth - click a suburb below to view full profile data:
latest news