This regional city has a lot going for it, but has consistently underperformed over the past decade. Are its fortunes about to turn around? 

Blogger: Simon Pressley, Propertyology
With a population of approximately 160,000 people, Toowoomba is Australia's second largest, non-coastal city, behind Canberra. While its property market has teased us with glimpses of green shoots every so often, Toowoomba mostly under-performed over the last decade.
Situated 700 metres above sea level on the Great Dividing Range, 'The Garden City' is amongst rich volcanic soils. With agriculture among its economic mix, prolonged drought adversely affected the region for a few years, although new infrastructure has subsequently improved water security.
The city is a well-established service centre for the Darling Downs agriculture industry, the expanding coal and gas industry in the Surat Basin, and the army aviation centre at Oakey. Toowoomba is also somewhat of an education hub with the well-funded South Queensland University, a few small university campuses, and quality private schools.
A new, international-scale airport officially opened in November 2014. This significant piece of transport infrastructure has the potential to open up the region's economy. Qantas has already committed to a dozen flights per week to and from Sydney.
Construction of the Wellchamp business park is currently underway and there is also a proposal for a nearby aviation school. A total of $500 million is to be invested in the expansion of retail facilities.
The tender for the $1.5 billion Second Range Crossing project is due to be announced early in 2015; construction should start shortly thereafter. This will significantly improve general public access between Brisbane and Toowoomba and significantly improve road freight safety and commute times.
Up and down housing supply from year to year has tended to keep pace with demand overall. Propertyology's research suggests areas where new supply will be concentrated. Most include Highfields, Gowrie, Glenvale, and Westbrook.
Toowoomba is positioned along a national inland freight corridor and the proposed Melbourne-Brisbane inland port. Private and government investment provides opportunities for economic growth in tourism, agricultural, aviation, warehousing and logistics.
Contact this Blogger Immediately
About the Blogger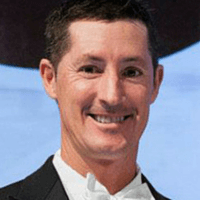 Simon Pressley is Managing Director of Propertyology. Having being awarded Australia's buyer's agent of the year on three consecutive occasions, Simon is a REIA Hall Of Fame Inductee. Propertyology's core business involves full-time analyses of property markets all over Australia. Working exclusively for property investors, their service involves buying properties in strategically chosen locations all over Australia.
Top Suburbs
Highest annual price growth - click a suburb below to view full profile data: