Understanding what tenants want from properties in particular areas will help you reduce vacancies and ensure a better rental income in the long term.
Blogger: Hannah Firth, senior consultant, Morton Real Estate
There are so many influencing factors that will determine how successful your property investment will be, but I want to focus on one that is sometimes overlooked: what demographic of tenants rent in the suburb you have chosen and what are they actually looking for in a property?
While many things I point out in the next few paragraphs seem completely obvious, it is easy to understand that they can be overlooked when investors are weighing up a multitude of other things such as finance, likelihood of capital growth, negotiating the right purchase price, building or strata report inspections, tax and depreciation, and so on.
Purchasing or upgrading your investment with the demographic of the tenant in mind may help reduce any vacancy periods between tenancies and ensure a better rental income in the long term. Here are some things to consider:
Location 
We always find the highest demand is for properties close to major public transport or that offer a lifestyle appropriate to the most common demographic in that suburb. 
For example, if you have an investment in an area near a university you will find that the most popular properties with tenants (who tend to be students) will be within walking distance of the shopping centres and the university. 
If you had an investment in a suburban area, however, you may find the most common type of tenants are families. Something like being located in a popular school catchment area may be more important to tenants there. 
Suburbs tend to attract relatively similar demographics over time – although those trends aren't static and can shift with, say, a major infrastructure change. Take plans for these changes into account, too as it will likely have an effect on future rental income and capital growth.
Number of bedrooms 
The number of bedrooms is the starting point for any tenant's property search, but there are differences between what is most sought-after in each area. 
For example, if you're investing in a suburban area where the main demographic is families, you will likely find that the properties that see the most competition between tenants will be a three-bedroom-plus home rather than a one-bedroom apartment. 
You could also argue that a three-bedroom-plus home would be popular in an area near a university but the largest demographic renting in that area would be students not families. You would need to consider whether you are comfortable leasing to students. If you aren't, consider the complications that could arise when the type of tenant you are aiming for is not usually found renting in that area.
We find that one- and two-bedroom apartments are usually the most popular in areas within close proximity to the CBD centre. They usually attract professional singles/couples who are quite a large portion of the tenant population overall.
Having lots of bedrooms isn't always a guarantee of achieving a good weekly rent, either. The size of the bedrooms is equally important to tenants. In any property with more than one bedroom, typically one of the bedrooms is smaller than the rest. If it is significantly smaller then it adversely affects the appeal of the property. A rule of thumb is to ensure that no bedroom is less than 80 per cent of the size of the other bedrooms and that they can fit a queen bed.
Bathrooms 
Ideally, the number of bathrooms should be in proportion to the number of occupants who renting the property. The more bathrooms, the more flexibility there is for tenants. 
As an example, having two bathrooms in a two-bedroom property is ideal to attract a broader range of tenants if there are a high number of professional singles renting in that area. 
Another thing to consider is what is in the bathroom. A bath is not usually a major factor for most tenants, unless the demographic of your tenants is  likely to be families with young children.
Look out for my next blog, where I'll detail three more factors that will help keep your vacancies low. 
Contact this Blogger Immediately
About the Blogger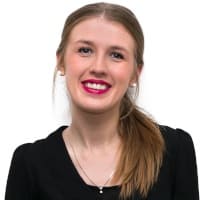 With a real estate career spanning over a decade, and extensive leasing, property management and industry knowledge, Hannah is one of the Senior Consultants at Morton Real Estate (previously known as Morton & Morton).
Having experience in both affordable suburban and prestige waterfront markets of Sydney, Hannah's focus is to provide honest and straight forward assistance to investors focusing on starting, improving or growing their residential property portfolios Sydney wide.
Top Suburbs
Highest annual price growth - click a suburb below to view full profile data:
latest news