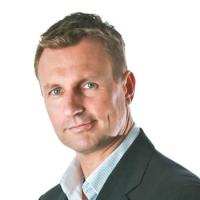 In any property market there are bargains to be found. You just need to know where to look.

 Blogger:  Tony Coughran, VFM Property Advisory 
One of the most important negotiation tools is knowing how motivated a vendor is to sell.
There are common circumstances where vendors are highly motivated and which could be used to the buyer's advantage.
An increase in demand and short supply of good listings is often correlated with an increase in price or fewer chances of securing a bargain buy.
When negotiating, it's very important to ascertain how motivated the vendor is to sell as usually the more motivated, the better the deal you will get. Typically, many of these motivations sit within the 4Ds – deceased, divorce, desperate or debt.
When opportunities like this come up you need to be prepared so  you can act quickly to secure them.
Speak to an informed buyer's agent or ask discreet questions of the selling agent, as many "D" properties will often be known a couple of months prior to sale.
More importantly, good bargain buys coming onto the market won't be around for long and often will be under contract even before they hit the internet.
Here are my 4Ds of buying bargain property:
1. Deceased
Deceased estates see families eager to float estates to cash in. Make sure you do your research here. Many deceased estates need extensive renovation work and generally attract a lot of buyers. Regardless, vendors are generally extremely motivated and you could pick up a good buy.
2. Divorce
Divorce can see one partner keen to offload the property for less, either to spite the partner or because they are looking for a quick settlement to move on instead of battling it out between solicitors.
3. Desperation
While there is notably less desperation in the market these days, there are unique situations with vendors moving interstate because of work or family commitments that can also present great buying opportunities.
4. Debt
There are still the odd few cases of bad debt coming through, with financially troubled vendors making a last-ditch effort to sell their property before the bank forecloses on them. Likewise, when it comes to mortgagee auctions, the reality is that the banks are not in the business of building their property portfolios and will often sell the property under the hammer, or soon after, to recover the monies they are owed.
Read more: 
5 ways to buy property on a modest income
Why paying off your home with your salary is a waste of time
How to understand property data
How to start investing without a plan
5 things that annoy your tenants
Increasing the rent for your investment property
Contact this Blogger Immediately
About the Blogger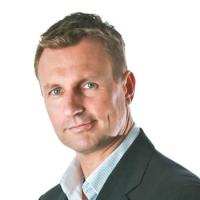 Tony Coughran is an experienced valuer, tactical negotiator and respected property advisor with leading Gold Coast buyer's agency VFM Property Advisory. A Certified Practising Valuer, Tony has been valuing Gold Coast property for the past 15 years.
Top Suburbs
Highest annual price growth - click a suburb below to view full profile data: