Understanding what tenants want from properties in particular areas will help you reduce vacancies and ensure a better rental income in the long term.
 Blogger: Hannah Firth, senior consultant, Morton Real Estate
There are so many influencing factors that will determine how successful your property investment will be, but I want to focus on one that is sometimes overlooked: what demographic of tenants rent in the suburb you have chosen and what are they actually looking for in a property?
While many things I point out in the next few paragraphs seem completely obvious, it is easy to understand they can be overlooked when investors are weighing up a multitude of things such as finance, likelihood of capital growth, negotiating the right purchase price, building or strata report inspections, tax and depreciation, and so on.
Purchasing or upgrading your investment with the demographic of the tenant in mind may help reduce vacancy periods and ensure a better rental income in the longer term.
In my previous post, I detailed three factors which will help keep your vacancies low. Here are three more things to consider:
Car accommodation
In most urban areas across the country, car accommodation is increasingly a major factor with most tenants when selecting a place to live. This is due to limited parking in high-density areas, reduced insurance policies if off-street parking is available and the added security.
The option to use a garage space for additional storage increases the flexibility of the property too. Most tenants would prefer at least one parking space and if the parking space is not a lock up garage, an additional storage area/cage is often sought after too.
Presentation and maintenance
The value and importance of the presentation and maintenance of a property offered for rent cannot be underestimated. Quality tenants, who will pay a premium rent, generally look for well-maintained properties with modern kitchens and bathrooms.
While unrenovated properties provide owners with an opportunity to value add later and maximise capital growth, they do not usually rent as well.
Interior colours are also important – properties with bright colours throughout are not usually popular with tenants. Light, neutral colours such as whites and off-whites appeal to most people and suit all different types of furnishings a tenant may have. Try to avoid a property renovated to a theme or too personalised unless you are willing to invest in reversing the previous owner's decorating. While boring, bland is always best here!
A tidy low-maintenance yard for houses and clean common areas for units and town houses are also sought after.
Built-in wardrobes and internal storage
With space a premium everywhere built-in wardrobes in all of the bedrooms is definitely advantageous. Built-in wardrobes are generally expected by tenants as most houses and apartments have them. Prospective tenants do not often own wardrobes themselves.
Additional storage like cupboards in the hallway, bathroom and laundry could also be make or break when it comes to a tenant choosing your investment where storage was the only major difference.
If you are unsure of what tenants are looking for in a certain suburb, seek an opinion from different parties. I would suggest phoning a property manager or leasing consultant who knows that suburb first. They speak with tenants every day, after all.
Of course, also bear in mind that owning an investment that attracts competition for quality tenants is one piece of the puzzle when it comes to the success of your investment.
Always speak with a trusted financial adviser with an understanding of your personal circumstances before making major decisions on what is right for you and your property plans.
Read: 6 ways to identify a property which will have low vacancies: part 1. 
Contact this Blogger Immediately
About the Blogger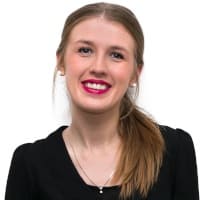 With a real estate career spanning over a decade, and extensive leasing, property management and industry knowledge, Hannah is one of the Senior Consultants at Morton Real Estate (previously known as Morton & Morton).
Having experience in both affordable suburban and prestige waterfront markets of Sydney, Hannah's focus is to provide honest and straight forward assistance to investors focusing on starting, improving or growing their residential property portfolios Sydney wide.
Top Suburbs
Highest annual price growth - click a suburb below to view full profile data: