Finding the perfect investment property can be difficult enough, but when you add children into the mix, it can be a nightmare. Here's how to make the search stress-free. 
Blogger: Kristy Smith, founder, Agility Property

Viewing property takes time: it can be frustrating and tiresome. When you add children to the equation, the sheer thought of property viewings can put any parent into an uncontrollable sweat.
During my last property purchase with my partner, Paul, we had our two children – who at the time were three years and eight weeks old
– tagging along and it was an Australian sub-tropical summer. I'll be honest: it was brutal, but we survived and acquired another fabulous property
Along the way we learned some invaluable survival tricks. So for all the parents searching for property with children in tow, here are our key tactics for stress-free property viewings with children.
• Plan your schedule together in advance - Knowing where you need to be, at what time and with what items will enable everyone to know what needs to happen, rather than having a mad panic for last-minute items that may have you running late before you even start to corral everyone towards the car.
• Pack a day bag the night before – All those things you may need during the day (for example change of clothes, hats, sunscreen, umbrellas) pack them early so there is less to do the next morning
• Communicate to the children – What is happening the next day and your plan including a fun activity at the end. Remember to explain that "when it's time to leave a house, we need to leave other children's toys" in age-appropriate language and be aware of your body language and emotion, as children are wonderful at perception and will feel if you are already anxious or stressed
• Ask the children – Check with the kids if they would like to take one or two small toys or an activity with them in the car and what they would like to wear tomorrow. Be sure to pop them in slip-on shoes!
• Pack a lunch box – Property viewing usually means lunch on the go which can be hard for children so it can be much easier to pack a few healthy items in a lunch box, bottle feeds and lots of water so they can stay nourished and hydrated during the day
• Take 5 – A few small breaks during the day will ease the stress by providing everyone with some time to stretch, a run in a new park you have found, breathe and go to the loo! We were often found parked under a tree for some shade and to let our little boy run out some energy
• Rest time – With little ones this can be challenging for all but if a property viewing is coinciding with someone resting, tag team and go in one at a time, or if you have a little one six months or under, hire or borrow a baby capsule for your car which will make transporting baby in and out of the car during property viewings a breeze!
About the Blogger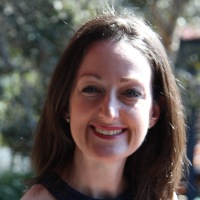 Kristy is the owner and principal of Agility Property. Following her first property acquisition at the age of 22 in Sydney, Australia, she has continued to grow her portfolio over the years. Now a decade or so on Kristy is degree-qualified in Business, Human Resources and Legal, Certificate IV Property Services, and as a licensed real estate agent in Queensland, she is business minded with agility.
Top Suburbs
Highest annual price growth - click a suburb below to view full profile data:
latest news