Successful property investment is a skill that anyone can learn - but there is one way to ensure you become an expert more quickly. 
Blogger: Cam McLellan, director, OpenCorp
When investing, or looking to invest, find someone to play kick to kick. Investing is fun, but it's even more fun when you share your passion for wealth building with someone else. Be it your wife, husband, brother or sister or even your dad, it's priceless to have someone to motivate and keep you on track, bounce ideas off and give you a reality check when the bright lights dazzle. Because all that glitters in the investment world is not gold!
My wife Felicity and I often talk property but it's not her passion. My teammate throughout my property journey has been Al Lewison. Our initial learning curve was ferocious. We absorbed information from every source and kicked ideas back and forth. With the information we acquired, we built an arsenal of knowledge and developed our strategy.
Property investing is a skill that can be learned. When my personal trainer bought another property with his wife, he asked how I'd acquired so much investment expertise. I explained that property investing is like any other profession.
As a personal trainer, he studied anatomy, diet and exercise before putting it all into practice at the gym. He knows the actions needed to achieve specific results. Property investing is the same.
Most investors learn from other investors, fine-tuning their strategy as they start doing it themselves.
Consider your education a work in progress and remember it's important to keep moving ahead. With property investing, getting started is the most important part.
I'm still learning and I always will be.
Tips
• It's much more fun to share your passion for investing.
• Follow a proven strategy and stick to it.
• Property investing is a skill that can be learned like any other.
• Learn from other investors.
• Education never stops.
Contact this Blogger Immediately
About the Blogger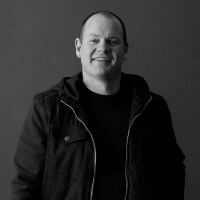 Director of OpenCorp, Cam McLellan is committed to sharing his passion and property investment knowledge with everyday Australians.
After thriving in the telecommunications, technology and recruitment sectors and making six BRW Lists in 8 years, alongside accomplished OpenCorp. entrepreneurs Matthew Lewison and Allister Lewison, founded OpenCorp. eight years ago.
Cam started investing in real estate at a young age and quickly mastered the art of building sustainable wealth. He has used the same wealth building strategy to develop a multi-million dollar business, sharing his knowledge and skill with ordinary Australians. Cam has personally bought, sold and developed numerous properties and has an extensive residential and commercial investment portfolio.
Top Suburbs
Highest annual price growth - click a suburb below to view full profile data: