There are a number of trends emerging in Perth that investors need to be aware of. 
Blogger: Rory O'Rourke, principal, O'Rourke Realty Investments
The demand for higher density living in Perth is set to explode due to the increasing numbers of baby boomers reaching retirement and wanting to down size.
It is predicted by the ABS, for example, that 23 per cent of all Western Australians will be aged 60 years and over by the end of 2021 compared with just 15 per cent in 2001.
This population shift will have major implications for the Perth real estate market and in particular result in a growing demand for higher density homes.
Already this trend is being evidenced by our company with a rising demand for new apartments, town houses and villas from baby boomers who are selling their large family home and wanting to live in a new, new maintenance home close to social infrastructure such as the Scarborough beach front area.
Another significant trend resulting from this explosion in retiring baby boomers is the fact that many of them area now investing in property to help fund their retirement.
More than half of my investor clients are over 50 years of age as they realise that superannuation is simply not enough to see them through their retirement years.
However, in the current Perth rental market with vacancy rates now around 4.5 per cent baby boomer investors need to carefully research the location of properties they plan to purchase.
It is unfortunate that many of these first time baby boomer investors make a number of common mistakes when buying an investment property and selecting a tenant.
For example, baby boomer investors make the mistake of buying an investment property that they would like to live in rather than where a young person or lone parent would like to live.
Choosing the wrong kind of investment property can result in higher vacancy rates and a lower rental return which is required to service the home loan.
This means that investors should be try to focus on buying residential properties that will appeal to young people or single parents who are the dominant segment of the housing rental market.
In particular it means selecting rental properties that are low maintenance and located close to facilities such as educational institutions, shops and transport.
When they have purchased a suitable investment property, the investors should make sure that the property is exposed to the maximum number of tenants. The property should also be exposed every week in the newspaper advertising as well the Internet because the pool of tenants is constantly changing.
One of the biggest reasons why a rental property remains vacant is because the landlord is charging above the market rate for the property. This is a big risk in the current rental with over 7,000 vacant rental properties in Perth. It is therefore critical that your rental costs are competitive because of high vacancy rates means that other landlords will be discounting their rents to attract tenants. Investors should carefully check rental prices in the local area for similar properties before determining your rent.
When leasing a rental property, the landlord should take the same approach as if you were selling the property because the overall presentation of the property will make the property more attractive to tenants.
Many people looking for rental accommodation do not even inspect the property because it looks poorly presented from the outside. Increase the street appeal of the rental property by mowing the verge, lawns and mulch garden beds. You don't want prospective tenants to dismiss the property before getting to the front door.
Landlords should also ensure that their rental property has competitive facilities. For example, air conditioning, dishwasher and security are key facilities which tenants seek in a rental property. If your rental property is lacking in these facilities then a tenant is likely to rent an alternative property.
About the Blogger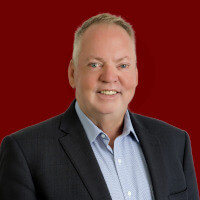 Rory O'Rourke is the principal and licensee of O'Rourke Realty Investments in Perth and has been in the property industry for over 40 years.
Rory is a former Vice President of the International Real Estate Federation (FIABCI) Australian Chapter and was inducted into the International Who's Who of Professionals for 2009/2010.
He has authored three bestselling books Born Free Taxed to Death, I sold 22 homes in one day and It's Time… the Republic of Australia.
These books can be accessed at http://www.orourke.com.au/books.html
Top Suburbs
Highest annual price growth - click a suburb below to view full profile data:
latest news