There has been lots of chatter lately about how difficult it is for first-time property buyers – but all hope is not lost and there are ways you can start investing now. 
Blogger: Ian Hughes, senior sales consultant, Quest Properties 
Many people aged in their 20s and 30s say they have good jobs, but still can't afford to buy a property in Sydney or Melbourne. It seems federal treasurer Joe Hockey's comments that "the starting point for a first home buyer is to get a good job that pays good money" has understandably caused concern among this generation.
Adding more weight to this issue were the words from Treasury secretary John Fraser, who said at a recent Senate hearing: "When you look at the housing price bubble evidence, it's unequivocally the case in Sydney."
With property investors accounting for about half of all new home loans nationally, according to the Australian Bureau of Statistics, parents of potential property owners are becoming concerned, too.
A new national political party is being set up as a result of the fierce debate over housing affordability. The Affordable Housing Party is a group of non-political "concerned citizens" who are worried their children might never be able to afford to buy into the housing market and leave home. According to its founder, lawyer Tony Long, the party plans to campaign for changes to stop potential owner-occupiers from being squeezed out of the property market by investors and is formulating policies to scale back negative gearing and tax incentives that property investors benefit from.
With record low interest rates, negative gearing options and discounted tax on any capital gains, property is an attractive asset class to investors. The question then is – how do young people get onto the first rung of the property ladder? 
They may need to think laterally in order to make such a move, such as considering areas other than capital cities to invest in. This may involve looking for a property in a regional area that has a diverse industry base, a growing population and a high degree of local amenities.
It's suggested that potential investors consider properties that have the greatest demand by the local population and are the right product for their target market. They should also consider how local infrastructure projects, employment, development restrictions, interest rates and affordability will affect the demand of their target audience for their investment property. Infrastructure developments in the chosen area suggest the creation of more jobs, increased economic activity and improved local amenities for residents. Auction clearance rates, rental vacancy rates and rental yields also provide an indication as to how well demand by tenants for rental properties stacks up to the supply of them.
Lindy Lear, general manager of Rocket Property, said: "My strategy for first-time investors is to buy regionally or interstate in order to meet your long-term goals, then rent where you like to live. Buy a new investment property in a regional area that is going to give good capital growth and have a good tenant base. Once you have enough equity in your investment property portfolio, you can then buy a home in the area you want to live."
A serviced apartment may be the answer for potential property investors looking to invest in regional areas, as they are often built in locations identified for maximum growth potential. Importantly, they offer a fixed income, 100 per cent tenancy, long-term leases and tax and superannuation benefits. There are also no management or letting fees and no repair or maintenance obligations either.
Serviced apartments are an accommodation option for leisure and business travellers and are sold on strata title to investors who are looking for high yield products with bricks and mortar security.
It's also worth bearing in mind that local regional councils may embark on projects that can have the side effect of enhancing demand for investment properties by tenants in an area. Transport improvements, the establishment of childcare facilities, new community events, the opening of local businesses, the improvement of local parks and amenities and the creation of bicycle lanes, can all potentially make an area more desirable to tenants and improve an investor's potential cash flow.
Checking state and federal government plans for regional areas may uncover projects that could considerably change a locality. Handy websites to check include:
Property is not a way to make money quickly, but is a way to create financial security for the future. Potential property investors will need to do their research to find success in their investment property in regional Australia.
Contact this Blogger Immediately
About the Blogger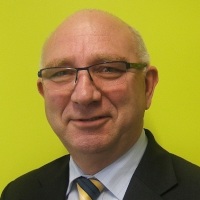 Ian Hughes is a fully licensed Real Estate Agent and has been selling investment properties for almost 30 years. Ian's experience in investment property extends from Rockhampton in QLD to Perth in WA, which means he is ideally placed to help with your investment property search. Ian works exclusively as a Senior Sales Consultant for Quest Properties and would welcome your call on (03) 8699 1524. 
Top Suburbs
Highest annual price growth - click a suburb below to view full profile data:
latest news