Crowdfunding and other online property investment tools could be set to shake up how you buy and sell real estate.
Blogger: Jack Quigley, founder and managing director, CrowdfundUP
Just as major markets such as shopping, travel, accommodation and ride sharing have been disrupted by innovative online businesses, online investing (also known as social or democratised investing) is now quickly gathering pace around the world, and is starting to gain traction in Australia.
The success of online investing is predicated on the basic concept of "disintermediation" - in other words cutting out the middleman - either a Bank, a finance provider or a broker of some kind - who traditionally stands between investors and those seeking funds, thereby adding to costs and inefficiency in the investment process. Online investment platforms are carving out a niche by providing investment products and services which are cheaper and more efficient than traditional alternatives.
In this blog we look at some of the new models being introduced in Australia, and the implications for investors.
Crowdfunding
Crowdfunding is the broad concept of raising funds for a defined purpose from a "crowd" of individual investors. Originally crowdfunding was used to raise funds for creative and philanthropic purposes, but now the concept has been extended to the investment sector.
Equity crowdfunding
Equity crowdfunding is the crowdfunding of equity capital (ie shares) for startup and high growth companies requiring growth capital. In Australia there have been several new providers launched over the past 12 to 18 months including VentureCrowd, Equitise and OurCrowd (originally founded in Israel).
One of the significant impediments to equity crowdfunding in Australia is the current legal framework which essentially restricts investments to "wholesale" investors (those earning $250,000 or more per year or with more than $2.5m in assets). The Federal Government however has flagged the introduction of specific legislation to better meet the needs of the sector.
Questions also remain regarding the "quality" of transactions being offered to less sophisticated investors, and whether a viable market exists (there are no statistics available at present). Michael Cannon-Brookes, co-founder of Atlassian, recently tweeted "I maintain my bearish position. Seems like a way for sub-par ideas to fleece everyday investors".
Property crowdfunding
Property crowdfunding is the crowdfunding of funds for property projects - these may be property development projects or investments in existing property.
Property crowdfunding is well established and growing rapidly in the US, with leading providers such as Fundrise, RealtyMogul and RealtyShares each having raised in excess of USD 10m in project funding over the past 18 months.
In Australia again there have been a number of new platforms launched recently including of course CrowdfundUP, BrickX and VentureCrowd Property.
The types of projects being offered by these platforms appears to vary quite widely. 
Again property crowdfunding in Australia faces similar legislative hurdles to other forms of crowdfunding, however in terms of the potential market size, property is Australia's largest investment market, so prospects appear bright.
Peer to peer (P2P) lending
Peer to peer lending refers to platforms which directly match borrowers (or syndicates of borrowers) to individual lenders. The combination of low interest rates coupled with expensive loan products, like traditional credit cards and personal loans, has created the opportunity for peer to peer models to flourish, perhaps analagous to the success of Aussie Home Loans in the 1980s.
In the US, the market leaders LendingClub and OnDeck are writing record volumes, with LendingClub approaching $10bn in loans written since launch.
In Australia, established entrants include SocietyOne (partly funded by Westpac) and Ratesetter, as well a number of smaller providers now coming on stream.
As with crowdfunding, current legislation restricts investment in these platforms to wholesale investors, and take up in Australia is unproven at this stage.
Where to from here?
Certainly the concept of online (or social) investing is growing quickly, particularly in the US, where it has achieved critical mass, particularly property crowdfunding and peer-to-peer lending. Similar models in Australia are starting to gain traction and the government has committed to introducing enabling legislation to further support the sector. Stay tuned - online investing in Australia may be in for a fast ride!
Contact this Blogger Immediately
About the Blogger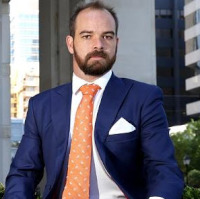 Jack Quigley is the Founder and Managing Director of CrowdfundUP Australia's first real estate crowd-investing platform. CrowdfundUP's one-stop, web-based platform connects investors to property development and investment opportunities, and provides property developers with a tool to broaden their investor base and facilitate the raising of capital.
CrowdfundUP was founded in 2013 in Perth, Australia.
Top Suburbs
Highest annual price growth - click a suburb below to view full profile data: