When you're buying an investment property, it's all about the numbers – whether it be rental yields, vacancy rates, interest rates, maintenance costs or operating expenses.
Blogger: Ian Hughes, senior sales consultant, Quest Properties
An investment property that has a positive cash flow, where all of the costs are covered by the rental payments, is a major advantage to an investor in balancing the rest of their portfolio.
With many property investors being deterred by the ongoing increasing property prices in major cities such as Sydney, perhaps they should consider investing in growth corridors and other cities to achieve a positive cash flow property.
First and foremost, I suggest that you start by doing some research. Use online statistics and investment magazines to research properties in the different locations you're considering. A rental property with a yield above six per cent is generally considered to provide a positive cash flow (with major repairs and a time without tenants not factored into the situation).
Take the example of a strata-titled, two-bedroom, serviced apartment situated on King William Street in Adelaide. Located close to Adelaide Market, Adelaide Casino, Adelaide University and Adelaide Oval, it receives $789 rent per week or $41,074.82 per annum, with a return of 9.1 per cent gross (6.3 per cent net) per annum and has a price tag of $450,000.
Importantly, new developments, infrastructure and demographic changes are currently reshaping Adelaide as a city, making it more appealing to tenants and landlords alike. In fact, during the 12 months ending May 2015, Adelaide became the third-highest gaining capital city in property value in Australia, behind Sydney and Melbourne, according to CoreLogic RP Data statistics.
Andrew Wilson, chief economist with the Domain Group recently said "Adelaide is holding its own, although it's a conservative market."
Investors seeking positive cash flow properties should consider serviced apartments that are designed around the following points:
An inherent strong local economy.
Investment by the public and private sector into local infrastructure, industry and commerce.
A growing corporate activity and high business activity.
Strong relationships with corporate clients and local businesses.
So, perhaps it's time that property investors considered a serviced apartment in an Australian growth corridor for their next positive cash flow property?
More articles: 
Investor demand to take a dive 
Interest rate hikes 'unfair' to investors
Future hotspots to keep an eye on
Big 4 and more increase interest rates
Should you invest in property 'sight unseen'? 
Contact this Blogger Immediately
About the Blogger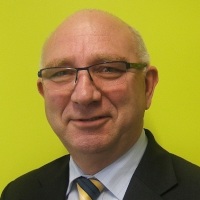 Ian Hughes is a fully licensed Real Estate Agent and has been selling investment properties for almost 30 years. Ian's experience in investment property extends from Rockhampton in QLD to Perth in WA, which means he is ideally placed to help with your investment property search. Ian works exclusively as a Senior Sales Consultant for Quest Properties and would welcome your call on (03) 8699 1524. 
Top Suburbs
Highest annual price growth - click a suburb below to view full profile data:
latest news