Being a successful property investor doesn't come easily, but these eight steps should help you get there.
Blogger: Peter Robertson, director, Position Property
1. The mental step
The first step is to realise that doing nothing isn't an option and that we cannot rely on superannuation alone.
Everyone who wants financial freedom needs to invest and for most people something you can see and touch such as property is still the preferred option.
2. Setting up a strong foundation for growth
It is important to make sure you are clear from the outset as to the structures you need and the tax benefits that each structure might provide.
We see many people purchasing property in the wrong names or entities and this can be a very expensive mistake and costly to fix.
3. Make sure you know your finance capabilities
It is important you have a finance strategy in place before you buy a property. You need pre approval for your loans and they should be structured in a way that will be most tax effective now and into the future should certain things in your life be likely to change.
4. Make sure your new investment will not have too big an impact on your lifestyle
A cash-flow analysis will help to show exactly how much or little each type of property might cost you within your finance capabilities. This way you can be confident that the property you buy will be something you can comfortably hold for the long term.
5. Sourcing the right property for you
There is not necessarily one property that is better than another. After considering your finance capabilities, personal lifestyle budget and investment preferences you will be able to identify and source the property that best meets all your criteria.
6. Property inspection and selection
It's good to try to narrow down the best two or three options for you so you can consider a diversified portfolio based on your preferences.
7. Protecting your assets
Once you have secured a property, whether it is your first or your fifth, it is important to review your insurances to make sure that life's ups and downs will not get in the way of your financial dreams.
8. Long-term planning
One investment property never made anyone rich and leaving planning until a later date is the biggest mistake investors make. You may have one or two investment properties under your belt and now is the time to get a clearer idea of your longer-term goals to see what you really need to do to achieve financial freedom. This will include property, share portfolios, superannuation and more.
More stories: 
Market reacts to lending changes 
Contact this Blogger Immediately
About the Blogger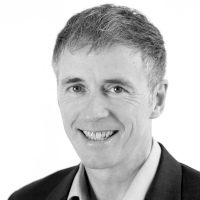 Peter is one of the founding directors of Brisbane firm Position Property. Established in 1999, Position Property has sold a total of over $2.6 billion worth of property to date. As well as being a full-service real estate agency, Position Property has become a leading independent project marketing firm in Queensland, selling projects off the plan for Brisbane's leading developers. In recent years, with the establishment of Position Property Financial, the business has focussed on helping investors to understand the process of property investment. Peter's many years of experience in the property market means that he is able to give guidance on how to select the best locations, best projects and ultimately the best designs within a particular project. This personal service from one of the directors of the company ensures that you are making the right investment.
Top Suburbs
Highest annual price growth - click a suburb below to view full profile data:
latest news