A good property manager can be invaluable, with a high level of expertise and experience and an extensive list of services.
Blogger: Phillipe Brach, CEO, Multifocus Properties and Finance
The most important thing that property managers save you is time – something that is without doubt highly valuable!
But here are just a few of the many ways a property manager adds value:
They have local market knowledge and a local presence:
As the local market presence they are your eyes and ears and their knowledge is key when setting your rent. They will know how much comparable properties are renting for in the same area and also the current vacancy rate. If rental demand is high and your rent is lagging behind competing properties then your property manager should let you know and give you the confidence to raise the rent.
They have relationships with local tradesman and suppliers who they use regularly. They ensure tradesmen hold relevant licences, are reliable and complete quality work. They also have local contacts for advertising your property for new tenants.
They will deal with all aspects relating to the tenant:
Securing a new tenant
Undertaking reference checks
Undertaking the move in and out inspections and the condition report
Mediating between the client and tenant
Be on call for the tenant
They will handle all aspects of property repairs and maintenance:
Contact tradesmen and suppliers
Provide quotes for your approval
Take photographs if necessary
Organise access to the property
Sign off on the quality of the completed work
Pay for the work and adjust this amount from your rent payments
To make this process even more streamlined you can even set up pre-approval so your property manager can proceed with any work under a certain amount without the need to contact you. This method saves you on delays and greatly reduces the disruptions you will have.
With standard annual services, such as checking the smoke alarms, they will be organising this across multiple properties that they manage and be able to negotiate better rates.
They have the expertise to deal with property legal and financial areas to:
Administer the lease
Register the bond
Provide income and expense analysis for the property
Handle all the finances including banking income to client
Handle arrears and refunds
Just like insurance – you question its value until you come to make a claim – knowledge of the legalities of being a landlord is only necessary when things go wrong, and here's where you can be really thankful that your property manager will be 100 per cent across the tenancy legislation in the state where your property is situated. Most of the time tenants do the right thing but in circumstances when you need to take legal action, your property manager will handle everything until it gets resolved.
So don't even think about managing your own properties! Your time is generally better off spent doing other things. Property managers take the burden off the investor. The work they perform is well worth the management fees you pay.
Read more: 
4 benefits of refinancing your investment property 
5 ownership structures to consider 
How reliable are property valuations? 
Tips for subdividing your property 
About the Blogger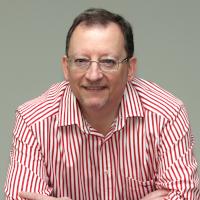 Multifocus Properties & Finance was established in 2005 with the aim of mentoring investors to create wealth and invest in their future by building an investment property portfolio.
The company is led by Philippe Brach who has over 25 years experience in the international corporate world specializing in finance, accounting and investment. He is a fully qualified and extremely experienced real estate agent, concentrating his attention solely on investment opportunities around Australia. In addition he is a highly regarded mortgage broker, being accredited with around 35 different lenders.
Top Suburbs
Highest annual price growth - click a suburb below to view full profile data: