Allowing pets to be housed at your rental property is a major decision, and one that shouldn't be taken lightly. If you decide to give pet-owning tenants the go-ahead, here's how to minimise any risk to your investment.
Blogger: Carolyn Parrella, executive manager, Terri Scheer Insurance 
As a landlord, you retain complete control of what animals are allowed to be housed at the property and your decision can be made on a case-by-case basis.
Making your property pet-friendly can have many benefits and improve profitability of your investment, but it can also be a serious risk to landlords.
Pet damage may include soiled carpet, claw marks on walls and damage to exterior fences.
There are a number of factors to consider before making your rental property pet-friendly in order to help minimise the impact of potential damage to the property.
1. Enforce a pet policy
Before allowing pets into your property, it's a good idea to establish a pet agreement between you and your tenant.
This is a good risk-management strategy where you can outline specific guidelines you would like your tenant to follow.
For example, you may request that the pet is housed outside and for the tenant to keep the property free from animal odours, hair and pet waste.
You should also outline the consequences if a tenant fails to meet their obligations.
2. Regular property inspections
Property managers should closely monitor whether animals are present at the property by conducting regular property inspections.
If an animal is not present at the time of the inspection but it is suspected one may be housed at the property, look for fur on furniture and bedding, water bowls, urine stains on the carpet or evident animal odours in and around the home.
Neighbours are also usually more than happy to inform whether a tenant has a pet.
3. Modify the property
Making slight modifications to the property can help to lower the need for maintenance and reduce the chances of pet damage.
Consider allowing pets at your property if you have a large enclosed backyard where the pet can run around.
Fencing should be a priority for outdoor pets.
Properties with tiles or floor boards are more suited to indoor pets as they are easier to clean than carpet.
4. Maintain a good relationship with your tenant
Maintaining a good relationship with your tenant is a must.
Open and transparent communication may encourage tenants to uphold their rental and pet agreement.
A tenant with a good relationship with their landlord or property manager may feel more comfortable raising any issues regarding housing pets, allowing it to be addressed sooner rather than later.
5. Obtain landlord insurance
Damage to a rental property caused by a domestic pet or an animal that is housed at the property is not always covered under landlord insurance policies.
Landlords should check with their insurer to see if they're covered, before allowing pets at their property.
A good landlord insurance policy will also cover landlords for risks like malicious damage and accidental damage by a tenant, loss of rental income and potential legal liability.
Do your research and find a tailored landlord insurance policy that's right for you.
Read more: 
Investor lending crackdown is 'dangerous'
Transparency boost for NSW real estate
EXCLUSIVE: The 6 week property transformation episode 1
Should I buy a home or an investment property first?
No spring in auction clearance rates 
About the Blogger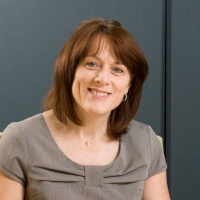 Carolyn Parrella is Executive Manager of Australia's leading landlord insurance specialists, Terri Scheer Insurance. Terri Scheer provides insurance cover for landlords, helping to protect them against the risks associated with owning a rental property. These include malicious damage by tenants, accidental damage, landlord's legal liability and loss of rental income. 
Top Suburbs
Highest annual price growth - click a suburb below to view full profile data: