A conveyancer has one of the most vital roles in your property team.
Blogger: Cam McLellan, CEO, OpenCorp
We've spoken about accountants, conveyancers and brokers forming part of your team, and today I want to follow up and give you a run down about conveyancers.
Al and I refer to the day I bought my first property as, 'What's a conveyancer? Day'. Picture this, I'm sitting in the agent's office, I've just signed the contracts to buy the property and I've done no research whatsoever; I just rolled in there.
The agent said: "What are your conveyancer's details?"
I looked at him blankly and said: "What's a conveyancer?"
Luckily, I could quickly get Al's old man on the other end of the phone and ask him what a conveyancer was.
As time has gone by, I've realised conveyancers can be easily overlooked and form a very important part of your team. They can be good or bad. They coordinate brokers, solicitors, accountants and follow up. They can also organise and make things happen for the purchaser or the vendor, depending which side of the transaction you're on.
When considering a conveyancer it is good to get a full list of what they do during a purchase and also during the sale of a property, because inclusions vary and so do the costs associated.
You can grab a check sheet from our website with to look out for when choosing a conveyancer. Here are some basics:
What is the conveyancer's rate per sale or purchase?
Do they prepare contracts?
How many settlements do they do per year?
What searches do they recommend and what are the costs of the searches?
Are they tied to a law firm?
The Sales Act varies in each state; in Victoria, for example, a conveyancer must ensure that section 32 is provided to you and that you understand the Sales Act before you sign the contracts.
So ask the conveyancer what the process is, and then make them accountable for ensuring this process happens.
Read more: 
Is negative gearing an 'evil tax loophole'?
Remaining Sydney hotspots to be revealed 
Will axing negative gearing affect property investment? 
Grim weekend for major markets
How to build a multi-million dollar portfolio 
The generational trend threatening the property industry 
Contact this Blogger Immediately
About the Blogger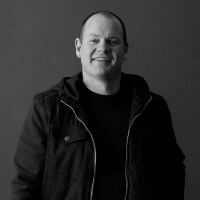 Director of OpenCorp, Cam McLellan is committed to sharing his passion and property investment knowledge with everyday Australians.
After thriving in the telecommunications, technology and recruitment sectors and making six BRW Lists in 8 years, alongside accomplished OpenCorp. entrepreneurs Matthew Lewison and Allister Lewison, founded OpenCorp. eight years ago.
Cam started investing in real estate at a young age and quickly mastered the art of building sustainable wealth. He has used the same wealth building strategy to develop a multi-million dollar business, sharing his knowledge and skill with ordinary Australians. Cam has personally bought, sold and developed numerous properties and has an extensive residential and commercial investment portfolio.
Top Suburbs
Highest annual price growth - click a suburb below to view full profile data:
latest news