With more realistic house prices within reach, the Western Australian property market gains investor interest.
Blogger: Rory O'Rourke, principal, O'Rourke Realty Investments
The roller coaster ride that Sydney has experienced in soaring property prices appears to be coming to an end, with the latest CoreLogic figures showing that capital growth for the residential homes in Australia's largest capital city has begun to stall.
With the median house price in Sydney now approaching $1 million, further price rises in property values were clearly unsustainable.
The Australian property market does not move in a uniform manner, and history shows that an upswing in the Sydney property market has traditionally been followed by an upswing in the Perth property market.
This last occurred back in 2004 when the last major boom in Sydney prices ended and this was followed by a boom in the Perth property market during 2005 to 2007 when the median house price surged.
Therefore 2016 should see an upswing in the Perth property market and this will come as no surprise to me because rental yields are around 4 per cent, which is now well above Sydney and Melbourne.
With a median house price of around $520,000 and more than 16,000 homes available for sale, now is a great time to secure a bargain in Perth before property prices begin to rise.
Older homes in prime suburbs offers the best opportunity for astute property buyers and these have been penalised in Perth due to the new home building boom that has occurred in Perth over the past three years.

Land values are the key driver of property values and when land becomes scarier, properties with a higher underlying land value increase the most.

This was the case during every previous boom in the real estate market and will be the case in the future.
Property buyers in the Perth market should therefore focus on buying an older home that offers the potential for subdivision. As a general rule, investors should purchase older home sites where the land value is more than 75 per cent of the total purchase price of the property.

In a market where land prices are increasing, a buyer who purchases a home with subdivision potential can easily achieve a return of over 50 per cent in their investment in a short period of time.

Currently there are a large number of older homes on large blocks of land in Perth that are relatively undervalued. House prices in Perth are undervalued relative to the wages levels in Western Australia compared to the rest of Australia.

The opportunity to achieve the highest capital growth rates for older home sites are in locations close to the city, ocean or river. These suburbs include Innaloo, Scarborough, Doubleview, Tuart Hill, Westminister, Belmont, Queens Park, Spearwood and parts of Rockingham.
Investors should study their options carefully during the coming year. While new developments receive high profile exposure, investors should focus on the underlying land value of a property to determine its true potential for capital growth moving forward.
About the Blogger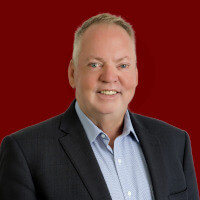 Rory O'Rourke is the principal and licensee of O'Rourke Realty Investments in Perth and has been in the property industry for over 40 years.
Rory is a former Vice President of the International Real Estate Federation (FIABCI) Australian Chapter and was inducted into the International Who's Who of Professionals for 2009/2010.
He has authored three bestselling books Born Free Taxed to Death, I sold 22 homes in one day and It's Time… the Republic of Australia.
These books can be accessed at http://www.orourke.com.au/books.html
Top Suburbs
Highest annual price growth - click a suburb below to view full profile data:
latest news