If you've just made a purchase in the property market, there are a number of voluntary up-front costs that will actually save you a lot of money down the track.
Blogger: Chris Gray, CEO, Your Empire
When it comes to property investment, everyone wants a bargain – but bargains are often a false economy. The majority of 'bargains' are less desirable properties in less desirable locations that aren't in any great demand. While you might add some initial value by renovating, a less desirable property is less likely to grow as much as higher demand properties in better, blue-chip locations. I believe the best possible investment for people looking to build real wealth with the least amount of risk is median-priced property in an inner urban location. These properties are more likely to be priced at market value or slightly above, but are more likely to hold their value regardless of market conditions.
When it comes to the location of your investment property, while people love the idea of being opposite the water, it may pay in the long run to simply choose a property one street back. Coastal properties generally have more wear and tear, and salt spray is a killer when it comes to concrete cancer.

Once you've chosen your investment property, there are many simple things that may cost you a bit more up front, but are guaranteed to save you money in the long run.
Install a smoke alarm: Smoke alarms don't cost much; however, many landlords don't have one installed in their rental properties, which can end up costing a fortune if a fire were to occur, on top of putting your tenants' lives at risk. In many cases, your insurance policy may be voided for fire-related accidents if you haven't completed a smoke alarm check in the last 12 months.
Don't ignore mould: It may seem like a small problem that is easily fixed; however, if you leave it for too long it can end up costing you a lot of money. I know of a landlord who pays the electricity bill on behalf of his tenants because they have to use a dehumidifier full time to stop the mould spreading. If you can help it, try to stay away from south-facing properties that are poorly ventilated.

Make it secure: By not installing small things like window security bars you are putting your tenants at unnecessary risk of harm and theft. Also, the damage to your property from someone breaking in through the window can often be much more expensive than the cost of a few simple security measures.

Get a good strata manager: If you have a poor strata manager or you yourself never do check-ups on your property, you're unlikely to know about minor repairs or maintenance that is needed. These minor repairs can quickly turn into a major, expensive repair if left unattended, and can be detrimental to the building and tenant's health.

Don't skimp on tradesmen: When you purchase a property there can be a lot of upfront expenses, especially if you're renovating, so it can be tempting to let a friend of a friend who does some plumbing on the side re-do the bathroom for you at a cheaper cost. However, this can end up costing you much more down the track when you need to pay a professional to fix all the errors they've made. Renovations require time and skill. I always outsource to a professional who can manage everything, and will get the job done to a high standard quickly. This requires an upfront spend but the property will be ready to lease or resell far sooner.
About the Blogger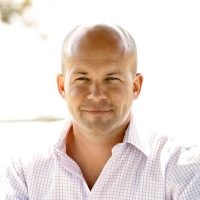 Chris Gray is the founder and CEO of specialist property buyers agency "Your Empire".
Top Suburbs
Highest annual price growth - click a suburb below to view full profile data:
latest news