Location, location, location? Recent industry trends are suggesting that one of the most common pieces of advice for property investors is wrong.
Blogger: Andrew Staehr, Archers The Strata Professionals
Instead of location as the key selling point, modern day apartment dwellers are looking for resort-style facilities to suit their fast-paced lifestyles and needs – features like green walls, bamboo chairs, community gardens and infinity pools.
With tech-savvy retirees, professional up-and-comers and families increasingly choosing apartment living over suburbia, location is no longer enough.
Elements of building design that were once considered an extravagance are now must-have staples of apartment living, attracting an ever-increasing market of socially- and environmentally-conscious consumers.
Consequently, developers are stepping up their game, devising innovative ways to cater for strata residents. This has seen buildings push the boundaries of traditional design, with timber styles and natural fibres rapidly replacing concrete and steel.
In many strata properties, roof top recreation areas now boast infinity pools, wood-fired pizza ovens, garden terraces and city sky viewing platforms. This external space acts as an extension of the apartment living space and provides an opportunity for communities to develop and interact, while adding value to the property.
Sustainable living is also high on the agenda, with green initiatives like solar power and community gardens delivering an increased return on investment, by attracting more tenants and reducing operating costs.
Apartment-style living has changed dramatically over the past 10 years. For smart property investors aiming to tap into the rental market now, location should not be considered the beginning, middle and end of their investment decisions.
About the Blogger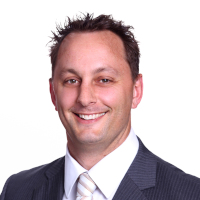 Andrew has been involved in the property management industry since 1999 and has worked for Queensland's most respected body corporate and strata management firm, Archers Body Corporate Management since 2002. He is an expert on all operational matters concerning body corporate and strata title communities.
Andrew is a regular media commentator on topics of interest to residents, investors, owners and managers of body corporate properties. He holds a Certificate IV in Body Corporate Management, is a Member of Strata Community Australia (SCA), the Urban Development Institute of Australia (UDIA) and the Australian Resident Accommodation Managers Association
Top Suburbs
Highest annual price growth - click a suburb below to view full profile data:
latest news