Could this advice help you overcome those roadblocks and propel you into property investment?
Blogger: Michael Luca, founder and director, Love Home Loans
I'm a mortgage broker and every day I talk to people who want to borrow money to buy property.
For some, being a property investor seems like a pipe dream – they just can't save enough for a deposit and the longer they wait, the more the properties increase in price, so they feel trapped.
If you're in this position, here are some tips:
1. Talk to someone who can work through your numbers with you and come up with a plan. This could be a mortgage broker, property investment adviser, accountant or financial planner. They'll help you see exactly how much you need to save for the deposit and how much you need to service your loan. It may be less than you think!
2. Take a look at where your money is going now and block any leakages.
3. Set up direct debits to occur on payday from your everyday bank account into an interest-earning savings account.
4. Pay off debt, especially credit cards. The interest you pay on these is just dead weight!
5. Talk to your parents and see if they can help you with your deposit.
6. Team up with a like-minded mate and see if you can pool your resources to buy a property together (but make sure you seek legal advice and draw up a contract before you buy anything).
7. Create a plan and work to it.
Without knowing where you're heading and how you plan on getting there, it's likely that you'll stay stuck or going in circles.
Once you have your plan, it's time to do some research on the market you plan on investing in. Make sure you keep your eye on new developments, council plans, the amount of properties available for rent and their price point. You can start by being a passive observer so that you're ready to go when your finance is sorted.
Some people claim that they spend less on their investment property each week than they spend on their lunch every day at work.
What could you be doing differently to make it happen?
About the Blogger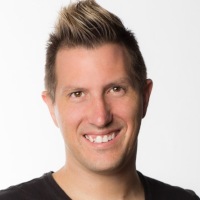 Michael has been helping people arrange finance for their property ownership dreams for thirteen years, and founded Love Home Loans in 2012.
His mission is to help his clients achieve financial security. Sometimes this requires creative thinking, sometimes sheer tenacity – but however he has to do it, he gets it done in an open and respectful environment.
Michael will always strive to get the best result for his clients no matter what they need.
Top Suburbs
Highest annual price growth - click a suburb below to view full profile data: