Your accountant plays a huge part in your property investment team – but have you chosen the right one for your goals?
Blogger: Cam McLellan, CEO, OpenCorp
Setting up your team when it comes to property investment is very important. You don't have to find an A-team or an All Stars team, but they certainly need to be competent in what they're doing.
This team is so important to your future success; only one or two mistakes from these people can completely destroy any wins you've put on the board.
Your property team will consist of an accountant, conveyancer and broker. You will also in time add mentors to your team, but over the next few blogs I am going to talk about these main three.
When you are thinking about purchasing, your first instinct will probably be to look to your accountant. An accountant does a very important job, but ultimately their role is to put the right beans in the right columns. To determine whether your accountant is the right one for you, find out if they are financially secure themselves, and whether they understand how to create wealth. They should also be able to tell you how many properties or investments their other clients own.
If, when you ask this question, they get a certain glaze over their eyes and start talking big-picture waffle – RED FLAG – it's time to move accountants quickly. Over the years accountants have cost me a huge amount of money by making the wrong decisions. On the flip side, the right accountants have also made me a lot of money.
If your accountant forgets to put in your depreciation schedule for your investment property – ANOTHER RED FLAG – get rid of your accountant. You need to be sure that your accountant has competent knowledge of planning, tax returns, trusts and self-managed super funds, and if not, who within their company will be able to help you.
Don't ever be afraid to ask what your adviser's experience is. Remember they are helping you build your way to financial freedom, and their advice needs to be in line with your goals.
Contact this Blogger Immediately
About the Blogger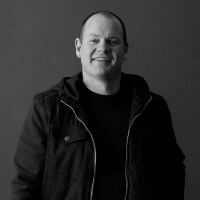 Director of OpenCorp, Cam McLellan is committed to sharing his passion and property investment knowledge with everyday Australians.
After thriving in the telecommunications, technology and recruitment sectors and making six BRW Lists in 8 years, alongside accomplished OpenCorp. entrepreneurs Matthew Lewison and Allister Lewison, founded OpenCorp. eight years ago.
Cam started investing in real estate at a young age and quickly mastered the art of building sustainable wealth. He has used the same wealth building strategy to develop a multi-million dollar business, sharing his knowledge and skill with ordinary Australians. Cam has personally bought, sold and developed numerous properties and has an extensive residential and commercial investment portfolio.
Top Suburbs
Highest annual price growth - click a suburb below to view full profile data:
latest news