Finding an agent who is dedicated to helping you achieve the best results can be a daunting task, but luckily there are some guidelines that can make this process much simpler.
Blogger: Bruce Reynolds, director, RE/MAX Central
Your home is probably one of the biggest assets you will sell, and you should do everything in your power to make this process a success, starting with getting the assistance of a reputable real estate agent. 
Do some research and make a shortlist
Once you start looking, you will probably find a large group of agents operating in and around your nearest city. Your first aim should be to narrow your list down to the ones that are local to your area, as they will know the specific suburb and its market best. A simple Google search is the easiest way to do this.
Your next goal should be to find out more about these agents. Visit their websites and try to get to know their approach, values and the types of properties that they specialise in. Also, see if you can find client reviews, recommendations or feedback through forums and other property-related websites.
Visit an open house
Attending an open house is a good way to see agents in action and meet them personally. Take note of the way they communicate with potential buyers, and how they present themselves and the home that they are selling. Do you like their level of professionalism? Are they friendly and approachable? Take note of their marketing tactics and whether you find these appropriate and sufficient.
Ask questions
If you've found an agent that you like, make an appointment to find out whether you are comfortable with them. Your agent should have good market knowledge, and be truthful, open to your requirements and genuinely interested in meeting your needs. Put together a list of questions that you want to ask during your appointment. These can include the following:
What experience do you have as a real estate agent?
How well do you know the specific area?
How many properties do you have listed currently?
How many properties did you sell over the last year?
As you get to know the agent, keep in mind that they shouldn't only have knowledge about the suburb and the value of your home, but also have good marketing knowledge. Ask your agent about the strategies they use and how these can be customised to suit your requirements and best market your home. The right marketing campaign not only makes potential buyers aware of your home, but is also one of the first ways to set your home apart from the rest.
About the Blogger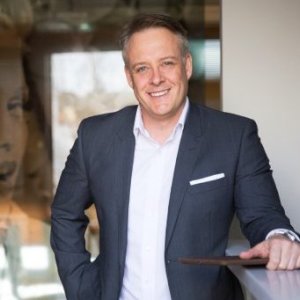 Bruce Reynolds is the founder of Crush, one of Perth's most established and successful marketing companies that has provided extensive real estate marketing services for over 18 years.
As a director of RE/MAX Central, Bruce Reynolds brings his marketing and business building expertise to the real estate table to add value for both the buyer and the seller.
Bruce's main strength is being able to cut to the chase and find the best solution for his clients. He uses his experience in business to help clientele realise objectives or create opportunities.
Top Suburbs
Highest annual price growth - click a suburb below to view full profile data: