Finding an A-grade investment property is about so much more than a good first impression.
Blogger: Lauren Staley, managing director, Infolio
You've just seen the perfect property. It looks gorgeous, features modern finishes you love, and it has dual living zones and multiple bathrooms. It's a dreamboat. Or is it? Before you sign on the dotted line, slow things down: your personal response to this potential investment is positive, but that's not enough to make it worth purchasing. Is it truly an A-grade investment? One that will increase your wealth and improve your financial position? In today's blog, we look at the 'magic formula' that makes a property truly premium.
Blue-chip credentials
While it's true that you can buy a mega-mansion with all the bells and whistles in an array of outer-suburban locations for a competitive price, you are unlikely to enjoy the robust capital growth and tenant demand that you would when buying a property for a similar amount in a blue-chip, inner-suburban locale. 'Newness' in a whizzbang property only lasts so long, and doesn't enjoy a premium: true value comes from purchasing property in a tightly held blue-chip area where land values (rather than the build price of a home) are where your property's worth lies. Not all inner-urban locales are equal either, with some postcodes very close to the city regarded as risky by financial institutions.
History repeats itself
The only way to look into the future is to begin by peering into the past. Surveying the historical property value data for a suburb will give you great insight into the shifting demographics that will influence an investment's capital growth today and tomorrow. As Melbourne's population continues to grow, for example, particular suburbs will grow exponentially in value. Looking at relevant data will clearly reveal to the savvy investor where A-grade buying can be achieved.
A-grade amenities
An A-grade investment is one that appeals to the widest variety of tenants and potential purchasers. Having a property that is only suitable for one category of tenant or purchaser makes it less desirable in the long run – so think carefully before buying that three-storey townhouse on a main road, with a lounge room on the top floor and no outdoor area! Amenities that appeal to a wide variety of individuals – increasing your property's A-grade credentials – include easy access to public transport, primary and secondary schools, universities, shops and parks/sports facilities.
Property features
An A-grade investment property will always be a strata title, not a stratum title or company share. Other features that set a property apart as a premium investment include an outdoor area (this could be a courtyard or a balcony), a car park and an internal size of at least 50 square metres. If purchasing into a body corporate, look for a boutique block of 18 properties or less. Also, make sure to avoid lifts, pools and gyms as part of your body corporate responsibilities. These luxuries cost the owner every time they need to be repaired or maintained, ultimately eating into your investment return. Think about the amount of natural sunlight in the property throughout the day, too – dank homes that don't enjoy natural light can become mouldy and rot internally, causing expensive maintenance headaches.
Compromise cleverly
If you can tick every box on the 'A-grade Investment' checklist, you're onto a winner. Occasionally, quality properties can fall outside of this 'magic formula'. When making compromises on your checklist, work in consultation with an experienced property manager. They will help you work out where compromises might be made – say, dropping the requirement of a car park in favour of having an outdoor area. These decisions must always be made in context: what is your potential tenant/future purchaser likely to consider 'non-negotiable'? It is worth compromising on one factor in order to gain a foothold in a premium suburb?
Purchasing A-grade property should always be your aim, whether you are buying for your own home or as an investment. By taking the time to make an educated buying decision – rather than an emotional one – you're well on your way to building an A-grade property portfolio!
About the Blogger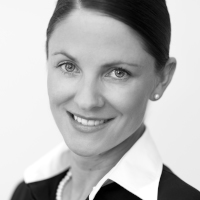 Lauren is a licensed real estate agent and member of the REIV. An expert in her field, Lauren has over 18 years industry experience spanning across property management, buyers advocacy for homebuyers and luxury homebuyers, property investment and residential sales.

Lauren's background in residential sales, buyer advocacy, and property management with leading real estate agencies has provided her with insight into purchasing, selling and leasing-out homes within Melbourne.
Top Suburbs
Highest annual price growth - click a suburb below to view full profile data: