Beauty is in the eye of the beholder, and this certainly holds true in the world of real estate.
Blogger: Shannon Davis, director, Metropole Property Strategists Brisbane
Not all people like the same style of property. Some may prefer modern architecture and a contemporary layout and finish, while others may only be interested in buying period properties offering lots of charm and history.
But while everyone's tastes differ, there are a few fundamentals that I have found most buyers will not compromise on — no matter what style of home they prefer.
Here are six property must-haves that will help you attract buyers. If you happen to own a home with all of these features, then you will be in a good position come selling time.
1. Mod cons
There was a time when air-conditioning and heating were considered luxuries. These days, developers wouldn't dream of building an apartment or new home without some sort of climate control.
Home buyers expect older houses to have these features, too. If you are thinking of selling your home and you have an older-style air conditioner – one that makes a heck of a lot of noise and does very little cooling – it is time to upgrade.
Buyers will be impressed if your house has solar panels. Not only has the expense already been laid out, but it means the heating bills will be much lower.
Modern conveniences make a difference.
2. Outdoor area
Australians have a love affair with the great outdoors and, while many of us are happy to live in apartments, very few are willing to go without some kind of outdoor space.
Whether it is a small section of concreted balcony or a patch of grass outside a villa unit, people will seek out apartments with outdoor areas.
Apartments in large 'sky-rise' complexes are the obvious exception, and that's why many of these just won't appeal to owner-occupiers or downsizing Baby Boomers – they don't want to live in 'hotel room'.
3. Room to grow
Buying and selling property is an expensive business and most people hope to stay in their property for a reasonable amount of time.
A home that offers scope to build, extend or develop is attractive because it allows the buyer to modify the property to suit their changing needs.
Furthermore, period homes were built long before open-plan living was all the rage, so many buyers will snap up an old Edwardian and add a modern addition at the rear. These are very popular at the moment.
4. Amenities
No one wants to live in a suburb that feels like a ghost town. A property that is within walking distance of public transport, shops, schools and cafes will tend to do very well.
Note the words 'walking distance'. Buyers do not want to live on top of railway stations or shops, just close by will do.
5. Peace and quiet
Many downsizers will tell you that they want to live close to the action — that they don't want to be out in the suburbs, and are willing to swap a large home for the teeming streets of the inner city.
What they are referring to here is being close to the lifestyle attractions of the inner city. But what they absolutely do not want is the noise.
A property that is close to the action, but without any of the accompanying noise, will always be in demand.
6. Car spaces on title
It is not always possible to buy a house with a car space on title, but most buyers will put this pretty high up on their checklist.
Period homes close to the inner city may not offer parking, but here's the thing: that is not uncommon in the inner city. Plus, these properties have other attributes that compensate, including their location on highly valuable blocks.
The lack of a parking space will be a disadvantage if your property is in a location where it is common to offer a titled car space, such as an apartment in a middle-ring suburb.
Many of these unit blocks offer titled car spaces, and I would never recommend buying an apartment without one. Not only will you be parking on the street, but you will face a real hurdle in standing out among the competition when it comes time to sell (or rent the property out as an investment).
Contact this Blogger Immediately
About the Blogger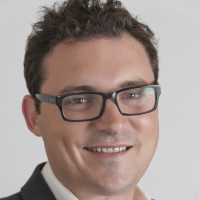 Director of Metropole Property Strategists in Brisbane and as a successful property investor and licensed estate agent, his years of industry experience helps his clients maximize the performance of their investment properties.
Top Suburbs
Highest annual price growth - click a suburb below to view full profile data:
latest news