Promoted by All Climate Solutions
When it comes to air conditioners there is no one-solution-fits-all.
The suitability and effectiveness of an air-conditioning solution for an investment property depends on a number of factors including:
-              Does it need to cool the whole house or just individual rooms?
-              Do you also want it to heat in winter?
-              Building structure constraints (i.e. flat/pitched roof, concrete slab or on stumps, single or double storey)?
-              Do you plan to live or move into the property long term (e.g. a holiday house)?
-              What is your budget?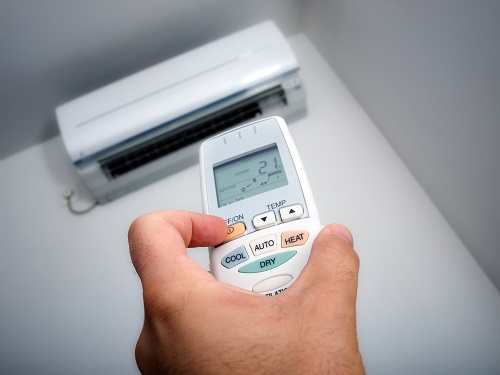 Budget
I purposely listed budget last, because as an investor you will want to figure out your needs and what is valued in the overall package, before parting with your hard earned cash.
Having the ability to invest into property means that you take the time to make wise decisions, and are disciplined with your money. After all, having disposable income to invest into property rarely happens by accident.
You can avoid a world of headaches by researching and planning ahead, and paying for the level of service expected out of your investment.
As is with most purchases, you get what you pay for, and skimping on air-conditioning can actually cost more in the long-run. Whether it be through regular break-downs, the air-conditioning system not working as intended, the installation being poorly designed, and/or the unit costing you more to run than it should.
Buying the right air-conditioning system doesn't have to break the bank, however you certainly want to ensure you choose to partner with the right company to offer you the best options to suit your situation. If you are looking for an economic single room solution, a split-system could be best suited to you as it does both heating and cooling and is relatively inexpensive to install (depending on installation requirements).
If you are after a ducted heating and cooling solution, a ducted gas heater with evaporative cooling could be more affordable than a ducted reverse cycle system. Again, what can be installed will depend on what constraints we have to work with. However, the absolute cheapest option would be a Hi-Wall Split System. The Hi-Wall Split System can be obtained from most home improvement stores, including Harvey Norman and The Good Guys.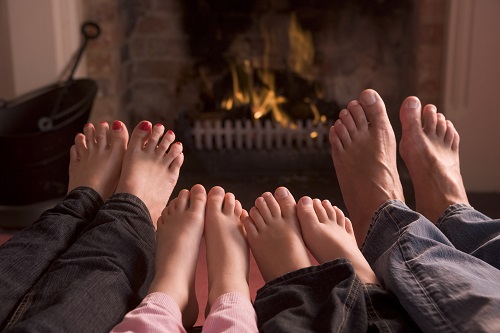 Servicing & Maintenance
Sure, you could save money by using an unlicensed plumber, or an unauthorised dealer, but then you would be risking product and workmanship warranty worth 5 and 6 years respectively. Furthermore, if a house fire or water leak was to occur, your insurance company will not honour any claims. It is simply not worth the risk just to save a few dollars.
So be sure when you are shopping around that you are getting quotes from reputable businesses that have the backing of the manufacturers and are fully licensed tradesman.
Maintenance is a must, especially with gas heaters that if unchecked can leak carbon monoxide, which is deadly. All systems should have regular checks and service performed in order to extend the life of the unit, and to ensure it is running optimally. This task should be performed at least once every two years, and your installation company should be able to offer this service.
Longevity
Generally speaking, one might find that ducted units last the longest. However, this does not necessarily mean that other options are not as good. For example, if you have your split system maintained on a regular basis, it can also last for a considerable amount of time.
The average unit will have a lifespan between 10 and 20 years, with the ducted system being able to reach a lifespan in the upper echelon of this estimate. There are also brands that are made more sturdy and durable than others, giving the investor more value for money. Brands that have stood the tests of time are Daikin, Brivis and Lennox, which makes them a good option for investment properties.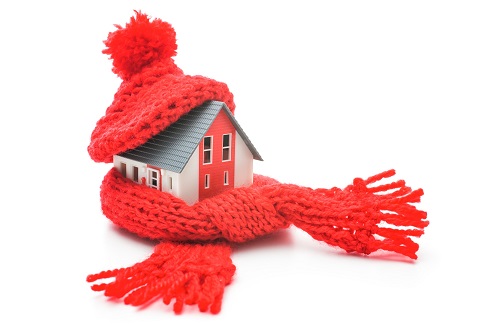 Unit Control
The control of your heating or cooling system is also of great value for the effectiveness of your system and the value of your investment property in general. In some cases, you may want to consider having units in separate rooms of your home; this will give you better control over the rooms that are getting heating or cooling.
However, there are more options where unit control is concerned. In addition to units for separate rooms, you could also benefit from a zoned ducted system, having one big unit to service an open plan home, and more. Of course, your choice of cooling and/or heating solution will also depend on your budget.
Conclusion
A good cooling and/or heating solution demands consideration. Denominators such as brand, budget, maintenance and longevity all play a crucial role in the effectiveness of your system. Still, at the end of the day, a specialist solution can provide you with the most benefits, considering the tailored solutions available to property investors and the specialist advice that can only be obtained from such a provider like All Climate Solutions.
About the Blogger
All Climate Solutions is a family owned business, we have over 30 years experience in the heating & air-conditioning industry. Our commitment is to provide our customers with a high level of customer service from our initial consultation right through to the installation of your heating and cooling system.
You can rest assured that the system installed by All Climate Solutions is of the highest quality, all our systems come with our own customer satisfaction guarantee, what this means is we are not happy until you are!
At All Climate Solutions we only use leading brands from around Australia & the world, and all our fittings are backed by a 10 year warranty.
We sincerely hope you enjoy your All Climate Solutions experience, and look forward to assisting you with all your heating & cooling projects for many years to come.
See here for more https://www.allclimatesolutions.com.au/
Top Suburbs
Highest annual price growth - click a suburb below to view full profile data:
latest news