For those looking to cut back on their spending in order to achieve their property ambitions or savings goal faster, there are five easy steps you can take.
Blogger: John Flavell, CEO, Mortgage Choice
Tip 1: Pack a lunch
Taking leftovers or a homemade lunch to work every day can help people save more money than they think. A bought lunch can cost as much as $15 a day. That's $75 a week or $3,900 a year. If that money was invested into a high interest savings account for example, a person could be over $4,000 wealthier each year.

Tip 2: Live off cash
A great way for people to avoid overspending is to set themselves a cash budget. The key is to plan exactly how much you need to spend each week to cover all expenses and then withdraw that amount in cash at the beginning of each week. By living off cash, people will be less likely to charge unnecessary costs to their eftpos or credit cards. Further, they can avoid incurring costly ATM fees by using the wrong bank teller. According to data from RateCity, 40% of all ATM transactions are being done at `foreign' ATMs, costing Australians approximately $548 million in avoidable fees a year.

Tip 3: Ask for discounts
While asking for discounts can feel like an uncomfortable task, it is worth doing. For those people who have been with the same gym for some time, it may be worth calling head office and asking if they can reduce the regular payments. This simple task could end up saving you $5 a week, or $260 a year. While it may not sound like a lot, when it comes to saving, every penny counts.

Tip 4: Shop around
Many people will choose a health insurance or car insurance provider and then stick with them year after year. While there is nothing wrong with being loyal to the one company, there is also nothing wrong with shopping around for a better deal. Get online and see what companies are on the market that can offer better priced and better suited solutions.

Tip 5: Pay all bills on time
One of the best ways to save money is to pay all bills on time. Today, a lot of companies — including banks, telecommunication businesses, electricity suppliers etc — will charge late payment fees if bills are not paid on time. For those who struggle to remember when bills are due, the trick is to put a reminder in your calendar. This will make sure you pay every bill on time and do not incur a costly late payment fee.
About the Blogger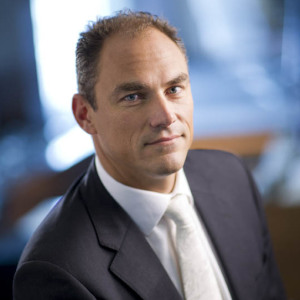 John Flavell is the CEO of Mortgage Choice. He first joined the company in April 2015, armed with more than 20 years' experience in executive leadership positions and 15 years' experience in financial services.
Prior to joining Mortgage Choice, John held several senior executive positions including National Australia Bank's general manager third party distribution and MLC's executive general manager wealth advice.
John has also worked for Aussie Home Loans where he was part of the executive team responsible for the successful transition of the business into mortgage broking, and RAMS Home Loans where he was responsible for managing the southern half of the country and driving brand awareness. 
He holds a Diploma in applied Finance, a Graduate Certificate in Financial Services, as well as a Certificate IV in Mortgage Broking. In addition, John is a Fellow of the Australian Institute of Company Directors (FAICD). 
In his role at Mortgage Choice, John is responsible for managing the company's operations to ensure continued business growth and development, encouraging 'blue ocean' thinking with a focus on customer acquisition, product diversification, improving productivity and increasing profitability and market share.
Top Suburbs
Highest annual price growth - click a suburb below to view full profile data:
latest news