Promoted by Rapid Finance
Whether you're planning to buy a home to live or to rent out to others, investing in property could be one of the best investments you make.
Whether you're planning to buy a home to live or to rent out to others, investing in property could be one of the best investments you make.
It's not uncommon for young people these days to try and get into the property market as early in their careers as possible. After all, the sooner you start, the more you could gain from property market growth.
Here are some tips for getting started with property investment.
Build up a deposit
This might seem obvious, but it is quite important, and it can be difficult. Saving up for a deposit requires planning and discipline. You don't have to cut out all luxury expenses, but you do need to make a budget and stick to it.
Your budget should include how much per month you will spend on living expenses, luxuries like entertainment and going out, and how much of your income you will save. If you stick to your budget, you will know how long it is going to take to build up a sizeable deposit.
Having a larger deposit will make your loan less risky for the lender, which might help you get a lower interest rate, and save you thousands of dollars in the long run. If you can save a 20% deposit, you could also avoid paying Lenders Mortgage Insurance as well.
Find a property that suits your needs
The kind of property you're looking for will depend on whether you're planning to live in it or rent it out. But either way, you'll want to buy a property that will increase in value in the future. If you're planning to live in the home, then you need to think about what features and locations are important for you. If you're not going to live there, then you're free to consider only what will maximise the return on your investment.
First-time investors are usually not able to buy property in the trendiest inner city suburbs since property prices in those areas are already quite high. A better strategy is usually to look a little bit further out, at the hidden gems that are likely to become more popular soon.
Once you've found a property that you want to buy, you need to remain calm and don't get too attached to it. Whether it's an auction or a private sale, you need to stick to your budget and only buy the property if it's in your price range.
Consider your finance options
Getting the right kind of finance is almost as important as finding the right property. And getting a home loan that suits your needs can make a huge difference to your finances.
There are many options that you will want to consider when you're shopping around for a home loan. Things like whether you want fixed or variable interest rates, how long the loan term should be, and whether or not insurance options are right for you.
If you're not entirely sure what options suit you best, then it's always a good idea to speak to a financial expert. A finance broker will be able to look at your situation in depth and work with you to find a finance option that suits you.
Don't forget the details
There are some final details that might seem minor, but you shouldn't overlook them in the excitement of buying a property.
It's usually a good idea to make the purchase conditional on having the property inspected by a professional property inspector. They will likely be able to find any problems that you might have missed during the open house. Things like structural issues or signs of mould might require a trained eye to spot, and they could be very expensive to get fixed.
Once it's time to finalise everything during the settlement, there are some legal documents that can be quite daunting for first-time investors. If you're not a legal expert, then it's a good idea to have a lawyer or conveyancer look over all the documents to make sure everything is in order.
About the Blogger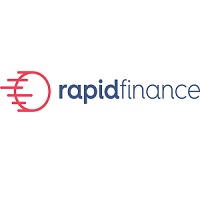 Rapid Finance are experts in finding finance for Australian families, businesses and individuals. Not only that, but they are able to look at your specific circumstances and find finance options that suit your needs.
As finance brokers, Rapid Finance have access to a wide range of lenders and loan products. They can help you with your home loan, car loan, or bad credit personal loan.
Top Suburbs
Highest annual price growth - click a suburb below to view full profile data:
latest news