If your property has been on the market for an extended period of time, there are a number of questions you should ask yourself to pinpoint where the problem lies.
Blogger: Damien Sienkiewicz, senior sales consultant, Beller Real Estate
Are you wondering why your property has been sitting on the market for months on end while we continue to hear about the property boom? Don't get discouraged; there are many small things you can do that often make all the difference. Here are five of the best:
1. Is it beautiful on the inside?
With the younger generation of buyers purchasing a larger portion of listed properties each year, you need to tailor your sale to them. The internet is the biggest source of buyer enquiries but there is always a sea of properties online at anytime so you must ensure yours stands out. A coat of paint and a good clean always helps where possible, but to create a "wow" factor it is often worthwhile to look into an interior stylist or home stager to help with presentation or to fully furnish vacant properties.
2. Is the price right?
It could be that the price is just too high. Just because a similar property sold for a certain amount three months ago doesn't mean that your property is worth the same. The market is constantly changing and a lot can happen in a quarter of a year. In a falling market especially, most vendors and their agents reduce prices to meet the market too late and end up chasing it down. This normally results in a lower sale price than a vendor who responds to the market.
3. Is it the best of the bunch?
It may seem shallow, but first appearances count, especially with property. Most buyers will do a drive-by past a property they are interested in before inspecting it. If your gardens are dry and unloved, weatherboards are rotting, or the front door hanging off its hinges, most buyers will keep on driving and won't bother to inspect the interior. First impressions last, and a few new plants, some basic landscaping and general maintenance can make all the difference.
4. Are you showing your property's best angles?
There are still many agencies out there that will not use a professional photographer. Put yourself in a buyer's shoes, would you be more attracted to an ad with bright, clear photos or photos taken from a smart phone? A professional photographer, along with your agent, will choose the best angles to highlight each room and ensure excessive clutter is removed from the bench tops and furniture is moved out of shots.
Your ad needs to captivate a buyer so your hero shot has to highlight your property's best features. Make sure your photos don't have excessive shadows and that a nice blue sky is included where possible. The photos must be light and cheery, emphasising space and lifestyle.
5. Am I using the right agent?
Does your agent suit the context of your property? Selling a house isn't a one-size-fits-all approach, and all agents have different areas of expertise. For example, an agent may indeed produce amazing results selling multi-million dollar apartments in the CBD, but it doesn't mean they'll be suitable for selling your large, five-bedroom property in the suburbs. It is largely dependent on an understanding of an area's demographic and variety of housing stock.
A good agent will give you a realistic price with comparable sales to back them up, and handle all the marketing to ensure the property is presented in the best light. Through building rapport with buyers and understanding who the serious candidates are, this should give you a sale in a reasonable amount of time.
Contact this Blogger Immediately
About the Blogger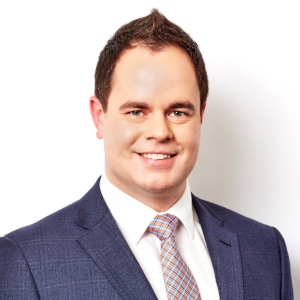 As one of Beller's senior sales consultants, Damien has an impressive track record of achieving excellent results and delivering high quality service for all of his vendors. Focused and driven, he is a devoted agent with a reputation for honesty and unfaltering work ethic, with hundreds of property sales under his belt ranging from small apartments to multi-million dollar homes.
Top Suburbs
Highest annual price growth - click a suburb below to view full profile data:
latest news