Over recent years, investing in regional towns has become more popular with property investors throughout Australia — so what do you need to know to succeed? 
Blogger: Paul Bennion, managing director, DEPPRO 
Regional property investment's popularity soared in Western Australia and Queensland during the recent resources boom which saw many investors purchasing properties in regional centres such as Port Hedland and Gladstone.
If you can pick the cycle correctly in these regional mining towns then investors can stand to make a lot of money both in terms of capital growth and rental returns. However, if you pick the cycle incorrectly, then you can stand to lose a lot of money.
Mining dependent regional centres, in particular, tend to be high risk, high gain/loss investments for people wanting to invest in regional property.
For example, if you bought a property in Port Hedland back in 2009 and sold in 2012 you would have stood to have made a huge profit. However, if bought the same property in 2013 and sold it in 2016, they you would have made a massive financial loss.
Taking Western Australia as an example, there are a number of key issues which investors should consider before buying a regional property. Basically, the fundamental drivers of property values in regional Western Australia do not differ significantly from the Perth metropolitan area.
Firstly they should consider the long-term demand for property in the area because property investment should be a long-term commitment.
The longer-term prospects for property demand will be determined by issues such as population growth and business investment leading to job creation.
For example, strong population growth and job creation in the south-west of the state has resulted in sustained rises in property values in many regional centres especially along coastlines over many years.
However, in other regional centres, population and job growth can be more sporadic. The goldfields and north-west areas, in particular, have experienced major upturns and downturns in economic conditions which have impacted on the local real estate market.
Investors who purchased properties during the peak of the boom times would have experienced a rapid decline in property values when the world demand for the resource-based materials fell.
Even if a regional area has sustained levels of strong economic growth, this does not necessarily result in strong population growth rates. The advent of 'fly-in-fly-out' employment is impacting regional real estate markets and the type of accommodation most in demand.
Investors should therefore focus on regional centres which have a broad base of industries and choose locations in these areas that have a scarcity factor. The regional centre should have a longer-term established community with reasonable social infrastructure and good prospects for population growth.
Regional centres which have easy access to Perth either by road or rail should also prove popular with older property buyers over the long term, especially as more Baby Boomers decide to retire during the coming decade.
About the Blogger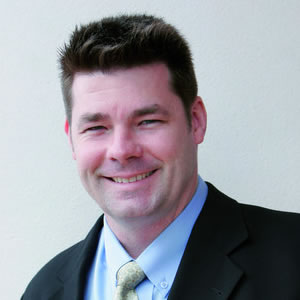 Paul Bennion is the managing director of DEPPRO tax depreciation specialists.
DEPPRO Pty Ltd is Australia's leading property depreciation company, specialising solely in the preparation of tax depreciation reports for residential, commercial, industrial and leisure investment properties.
Top Suburbs
Highest annual price growth - click a suburb below to view full profile data:
latest news