Property investment comes with inherent risks — but is there a huge one which you haven't even considered? 
There's no doubt that property investment can be risky. The purchase is reliant on constant rental returns and capital growth to be considered a good purchasing decision. So imagine receiving a call from your agent telling you your property has disappeared into a sinkhole and your tenants are without a home. Not only has the property significantly decreased in value, but you could have avoided the financial loss.
The rapid growth in technology across all industries has provided greater access to information, and the property market is no different. The range of property searches now available to buyers means there is no excuse for failing to conduct due diligence processes on new purchases. Property data, details and information is also available in more convenient ways to inform the decision-making process for buyers.
Buyer education is essential for ensuring people know and understand the necessity of these searches; not only for peace of mind, but to avoid financial burden caused by previous undermining in an area.
Conveyancers and solicitors should always encourage property buyers to conduct the recommended searches. The recent case of an Ipswich family, who discovered a sinkhole on their Queensland property, highlights just how important it is to conduct thorough due diligence to avoid nasty surprises once a property has settled.
Many sinkholes are caused by subsidence, which is the lowering or settling down of the land's surface. Subsidence can result from natural causes, but can also occur from human activity such as underground mining, the extraction of ground water, and the settlement of fill soils. Investors can easily conduct a search to see if undermining has occurred on their property or potential property, which will help in the investigation phase of the property buying process.
For areas with heavy traditional undermining or exploration, people should take extra care to ensure they are building on stable land. Unfortunately, in the case of the Queensland family's sinkhole, an undermining search would have revealed that undermining had occurred in the area, and would have alerted the owner to the potential risks of tenants living on the property.
Cost is often a deterrent to conducting extra searches, but undermining searches can be completed for as low as $6 in Vic, $42 in Qld and $75 in NSW – well worth the investment for peace of mind. Property investors should always consult with a practising solicitor or licensed conveyancer when purchasing an investment.
These searches are a small price to pay in ensuring both your tenants and properties are safe from sinkholes.
About the Blogger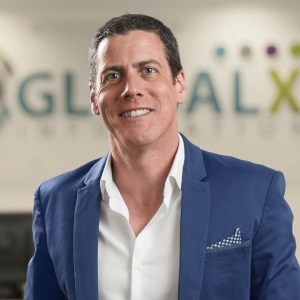 Peter is partner and chief executive officer at GlobalX Legal Solutions, Australia's leading provider of legal and conveyancing software. Peter is a regular media commentator on topics related to Australia's first digital conveyancing platform, PEXA, which will indelibly change the way Australian property settlements are processed, and due diligence considerations for property investors.
Top Suburbs
Highest annual price growth - click a suburb below to view full profile data: