Spring time sees more property settlements and transactions across Australia than any other season. From September to November the grass is greener, gardens are in full bloom and the weather is comfortably warm, making for optimal conditions for investors looking to sell.
Spring sales are often driven by the desire for a new beginning, with individuals, couples and families preferring to move before the end of the year. Buyers who have children prefer to get settled ahead of the new school year, and a spring sale means relocation can take place near or over the holiday period, allowing ample time for unpacking.
Similarly, investment properties can be renovated in time for the January to February period, which sees many people searching for rental properties before universities and training institutions begin the academic year.
CoreLogic's November market report shows this year's spring sales are off to a strong start, with auction clearance rates over the past nine weeks above 75 per cent – putting them at their strongest level in more than a year and only marginally under a five-year high.
Over the past 12 months, combined capital city home values have increased by 7.5 per cent which is trending up from a recent low of 6.1 per cent at the end of July.
Nationally, capital city home values rose by 9.1 per cent over the first 10 months of 2016, with only two cities, Perth and Darwin, recording falling values over the past quarter.
Annually, property value increases have been strongest in Sydney (10.6 per cent), Melbourne (9.1 per cent) and Canberra (7.9 per cent), Hobart (5 per cent), Brisbane (4.1 per cent) and Adelaide (2.5 per cent), while falls were recorded in Perth (down 3.7 per cent) and Darwin (down 3.8 per cent).
It's also worth noting that the average level of discount (to a property's listed or reserve price) on homes has eased from 6.1 per cent a year ago to 5.8 per cent, so home sellers are coming away with more cash from their sales. It is the same for unit owners, with the average discount reducing slightly from 6.1 per cent a year ago to now 5.5 per cent.
In the past year, more than 451,000 properties changed hands, with the average house price sitting at $600,000 nationally and the average unit price at $510,000.
With the Reserve Bank of Australia holding the official cash rate at a historically low 1.5 per cent, and lending institutions vying fiercely for every mortgage dollar, now is a good time to consider purchasing property.
Investors looking to buy or sell are now well placed to act now on their next purchase.
About the Blogger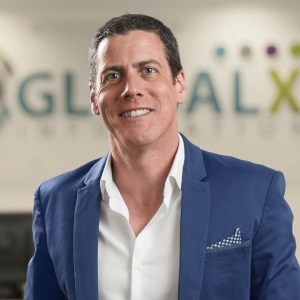 Peter is partner and chief executive officer at GlobalX Legal Solutions, Australia's leading provider of legal and conveyancing software. Peter is a regular media commentator on topics related to Australia's first digital conveyancing platform, PEXA, which will indelibly change the way Australian property settlements are processed, and due diligence considerations for property investors.
Top Suburbs
Highest annual price growth - click a suburb below to view full profile data:
latest news