Recent headlines have linked the unaffordability of Sydney property with smashed avocados for breakfast, making young heads spin. It's time to look past the outskirts of Sydney as an alternative to the inner suburbs of Sydney. Investing in Perth could be the answer.
At this point in time, Perth presents an incredible opportunity for those locked out of the Sydney and Melbourne property markets who don't want to wait decades or sacrifice their lifestyles to secure their future. Most analysts agree that Perth is very close, if not already at the bottom of the property cycle, so now would be a strategic time to buy from panicked sellers.
Perth currently has some of the lowest houses prices in Australia and some of the highest wages, coupled with a government which is committed to boosting infrastructure spending – the perfect combination for savvy investors.
The difference in median house price between Sydney and Perth is at a record high, with the median price for Perth apartments sitting at around $471,500 and at $850,000 for houses compared to $820,000 for an apartment in Sydney and over $1 million for a house.
Perth employees also enjoy one of the highest average annual earnings in Australia at $68,952 compared to $62,088 in Sydney and $57,772 in Melbourne.
You may have heard that the mining boom is well and truly over, and it makes sense that confidence is low in Western Australia since residents have gone through a tough period of major job losses creating nervousness state-wide. However, the job market appears to have stabilised and will lead to an increase in confidence, with recent reports of more jobs certainly contributing to this.
Western Australia's unemployment rate has decreased from 6.6 per cent last December to 6.4 per cent, which compares favourably to Queensland at 6.4 per cent and Victoria at 6.1 per cent, considering the eastern states are currently experiencing increased demand in the housing construction sector.
The Western Australian Labor government also has a mandate headlined by major infrastructure investment, a focus on job creation and debt reduction.
Metronet is the first major infrastructure project the government is looking to introduce, beginning with the Thornlie to Cockburn rail link.
Other significant projects underway in the state include the Perth Stadium and the new six-star Elizabeth Quay Ritz-Carlton Hotel and The Towers. Qantas also recently reached an agreement to run direct flights between Perth and London, which will position Perth as an international hub for both business and tourism.
Perth has a really bright future, and it's only a matter of time until the masses begin to notice that. It presents an opportunity for people to own and pay off their own homes faster, earn higher wages and enjoy a growing city. For Sydney-siders, you can have your smashed avocado and eat it too.
About the Blogger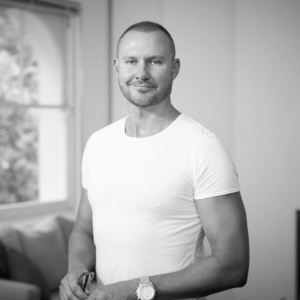 James Nihill is a fully licensed estate agent in all states and territories across Australia, with over 20 years of experience in financial services and real-estate, and currently works at Patrick Leo.
Throughout this time, James has built strong relationships across a wide network of developers and his connections and broad skillset allow James to provide an end-to-end service.
Top Suburbs
Highest annual price growth - click a suburb below to view full profile data:
latest news