Much like the old adage of judging a book by its cover, buyers will judge a property by its most distinctive feature: its paint job. Choosing the right colour schemes for the interior and exterior of a home is incredibly important for catching the eye of prospective buyers.
At hipages, we've seen first-hand that one of the easiest and most cost-effective ways to add value to a property is with a fresh coat of paint.
Paint colours, combinations and finishes really affect how homey a house feels, and play a large part in enhancing the appearance of a property.
Here are my top tips on the best colour schemes and finishes for the interior/exterior of your investment property:
Take a look at your property's location and architecture to enhance curb appeal.
When painting a property, the exterior is usually forgotten as people's minds usually go straight to the interior. Equal attention must be placed on the outside of a property as that is the first thing that buyers see, making it important to attract their attention with an eye-catching façade.
When selecting paints for the outside of the property, take a look at its location. Colour schemes vary from suburb to suburb and buyers will usually want a home that fits in with the streetscape and does not stand out like a sore thumb.
Keep in mind that most buyers will want neutrals and are attracted to a fresh, clean look. Having a neutral hue will also help give buyers a blank canvas, making it easier for them to envision any changes they may want to make.
The price of your property can also play a part in determining the colour scheme; colour psychologists have identified that muted and complex shades attract wealthier and better educated buyers, while simple colours will help with the sale of a less expensive property.
When looking to the exterior of your investment property, avoid using darker colours on your roof as this will create a sense of heaviness. Do use different shades of a colour to add depth to the exterior and highlight any architectural features. Add a pop of colour and excitement by painting the front doors or windows a bold colour.
Use colour to influence the atmosphere of a space.
When shifting your focus to the inside of your investment property, be conscious of the way different paint colours can affect the way people feel in a space. You can really tell the difference paint makes if you contrast a stark white with a sombre charcoal.
A general rule of thumb is to paint the interiors a colour that is lighter or the same as the exterior. If a buyer is already attracted to the outside of a property, they are then more likely to also be attracted to the inside.
People generally feel more positive in a bright environment, with architects, scientists and interior designers agreeing that emotions are affected by colour.
If you want to achieve a sense of lightness, paint your walls in either a white, light green or blue. These hues can help people destress and are known for creating a cooling and calming effect, while warm tones of beige can create a cosier space.
Some colours to be mindful of include bold reds, as they're known to increase energy levels, raise blood pressure and negatively affect sleep patterns. Despite being a cheerful colour, studies have shown that yellow walls can drive people to lose their temper and perpetuate feelings of frustration and anger. And of course, darker hues in small rooms can make the space feel more confined.
If you want to play it safe, opt for a neutral hue and inject colour through furniture and accessories. Use a cream white to achieve a romantic mood or a crisp white to boost energy.
Let the purpose of a room determine the paint finish.
If you have textured walls, opt for a matte paint that enhances their roughness; however, a word of caution, avoid using matte paint in rooms that congregate a lot of dirt and dust as it's harder to clean.
On the other end of the scale, high-gloss paints are ideal for kitchens with their smooth surfaces, and give a sense of cleanliness.
A semi-gloss is recommended for bathrooms and kitchens as it's easier to clean and more moisture- and grease-resistant. If you're looking for a subtle sheen, an eggshell finish is a great choice, popular in dining and living rooms.
Being aware of how to transform a property just by using paint is an incredibly budget-friendly and easy way to add value to your property. Paint not only changes the way a property looks, but also the way a person feels when being in it.
About the Blogger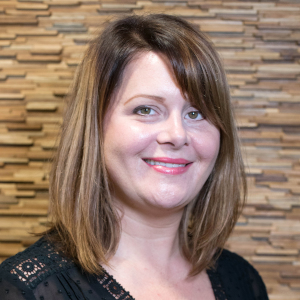 Donna Hole is the head of trade services and oversees the service teams and providers at hipages.
Top Suburbs
Highest annual price growth - click a suburb below to view full profile data:
latest news