With plenty of competition existing in the property market, securing a property that suits your needs can take a lot of time and effort. Here's what you need to know.
To make a good property purchase, it's important to view multiple properties and research the market. With the right strategy and focus, and some patience, you can achieve your dream of home ownership.
1. Set clear goals
Establish the suburbs and type of property you would like to invest in early on as this will save time.
When selecting an area to invest in, consult real estate, local government and council websites to get an idea of suburbs with the best growth prospects.
Similarly, center your search on properties that prospective tenants will find appealing. For instance, those with multiple bedrooms, easily accessible parking and plenty of nearby amenities will help ensure you always have a tenant.
2. Concentrate on the numbers
Many property buyers fall into the trap of making an emotional purchase decision and paying more than a property's true worth. While a property's appearance and lifestyle benefits are important, it is essential to concentrate primarily on what the numbers say.
An independent valuer should have a good understanding of the typical prices in your area and will be able to provide you with an unbiased assessment of a property's value.
3. Educate yourself about the sales process
Auctions and private treaties can be a daunting prospect, especially if you have never purchased a property before. To ensure a good deal, it's important to get familiar with different sales methods as this will give you greater confidence when it comes to making an offer.
If you have the time, it's worth attending a couple of auctions before you start bidding on a property. This will give you the opportunity to view different styles of bidding.
When attending an auction, stick to your budget, maintain a level head, and remember, there will always be another property.
4. Use a buyers' agent
A buyers' agent is a professional real estate buyer who can manage the property searching and sales negotiation process on your behalf. Successful property buyers often view 50 to 100 properties before making a purchase decision.
Buyers' agents have local expertise, negotiation experience and insider knowledge of off-market sales, giving you access to properties that are not available to the general market.
5. Consult the selling agent
Real estate agents have a thorough understanding of the market and the property supply and demand in a given area. It's worth taking the time to build a relationship with the selling agent and let them know the type of property you are looking for.
Even if you don't end up buying the property they are showing you at present, they can sometimes alert you to new listings on the market ahead of time, giving you an advantage over your competition.
About the Blogger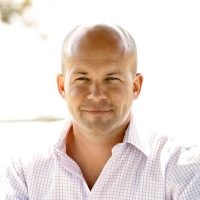 Chris Gray is the founder and CEO of specialist property buyers agency "Your Empire".
Top Suburbs
Highest annual price growth - click a suburb below to view full profile data:
latest news