The warmer months of the year tend to be peak periods for buying property, offering ample opportunity to find a home that ticks all the boxes. Here's how to successfully find and secure property while the sun shines.
While searching for a property can sound simple enough on paper, in reality it involves a lot of time, resource and expertise to select a profitable investment. It's not uncommon for buyer's agents and established investors to view 50 to 100 properties before selecting the right one.
While this might sound like a lot of work, if you can save 10 per cent on the cost of a $500,000 property, that's $50,000 saved for a few weekends' work. The time you invest researching properties will help you create profits later.
If you're in the market for a property this spring, here are three tips to help with your search:
1. Plan in advance
When searching for a property, you can easily spend hours in the car driving around in circles going to multiple inspections. To make the most of your time, create a map of all the properties you want to view and allocate how much time you plan to spend in each one.
For instance, if you have a dozen properties to see between 10am and 1pm, that leaves around 15 to 20 minutes per property.
It's important to establish some non-negotiable features that you want your property to have early on to help refine your search and increase your chances of finding a suitable property sooner.
Generally, it's good to aim for properties located within the median area price, located 5 to 10 kilometres from major cities, with at least two bedrooms and a lock up garage, as these will gain best long-term growth and help attract tenants.
2. Keep a record
When you're looking at multiple properties over several weekends, it can be difficult to compare one property against another.
Keep a record of the properties that interest you in a spreadsheet, noting key features such as the address, proposed sales price, auction date, number of bedrooms and internal and external square metres, and a rating out of 10. It's also worth writing a few brief notes on the floor plan and flyer the agent hands out at the open for inspection.
Not only will it tell you at a glance the ones you liked the most, it will also help you distinguish between properties more objectively.
3. Consult the selling agent
It's worth taking the time to strike up a conversation with real estate agents as they have a wealth of property knowledge that can assist with your property search.
In addition to giving you the inside story about a property, including the price it is likely to sell for, a good real estate agent can also alert you to new properties coming on the market, giving you an advantage over the competition.
About the Blogger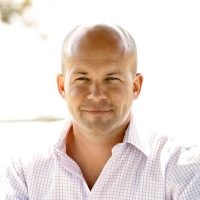 Chris Gray is the founder and CEO of specialist property buyers agency "Your Empire".
Top Suburbs
Highest annual price growth - click a suburb below to view full profile data:
latest news