When considering a new city to buy in both Brisbane and PerthPerth, TAS Perth, WA are said to offer investors a great deal, but which city is worth it? Steve Waters of Right Property Group explains.
Brisbane has been on the radar of investors for a number of years now. Many people are talking about the SunshineSunshine, NSW Sunshine, VIC State capital city, which is a good sign that its market is on the move.
In fact, according to the latest PIPA Investor Sentiment Survey, about 43 per cent of investors are targeting Brisbane over the next 12 months.
Brisbane on the radar
The 2017 survey found that, despite being the most preferred destination for property investors, Brisbane had lost some appeal, with the proportion of investors favouring it falling from 49 per cent to 43 per cent over the past year.
However, the city remains far ahead of any other capital city when it comes to investor interest. After Brisbane, Melbourne is the second most popular investment destination (32 per cent), followed by Sydney (7.8 per cent), Adelaide (6.6 per cent) and Perth (5.5 per cent).
If we think about housing affordability and infrastructure, Brisbane has got it all.
However, Brisbane's market does have its issues with new unit oversupply, in the CBD especially, so investors don't want to be buying that product in that location.
In my opinion, I think there's three years of new unit oversupply – and that's on a good day.
Brisbane's North, South and West, however, offer attractive yields and infrastructure that's planned and current, as well as affordability and consumer confidence.
Perth's poor market
If we cross to the other side of the country, in Perth, I have a feeling that too many entities are talking up that market – trying to drag it off the bottom so to speak – when it's still in very bad shape.
Victor Kumar and I recently visited Perth to assess its market condition and we found that consumer confidence was low and no one seems to be spending any money.
We went through a lot of shopping centres there and many were mostly devoid of people.
There was no one spending money, which is never a good sign for the local economy or property market.
In fact, many people are hoping to move to the East Coast in search of work.
Its residential rental vacancy rates are hovering near 10 per cent, and the latest data shows it has taken Perth landlords an average of 52 days to secure a tenant. 
According to CoreLogic, Perth's office market is supposedly showing signs of improvement, but it's still in a very average state.
Talking to local agents in Perth, there were probably only three areas where the agents were even remotely buoyant. They did a great job of trying to talk it up, but after about 15 minutes they admitted that things were still tough.
We've been researching the Perth market for a long time now, and while there are one or two areas that are doing okay, the market still hasn't found its bottom in my opinion.
I believe the free fall in the Perth market has stopped, but that doesn't mean that it's on the way up anytime soon because its economy remains too soft.
Brisbane kicking goals
Back in Brisbane, however, the economy is percolating, consumers are spending money, and it's getting a lot of positive (and valid) media attention – which are all signs that its market is performing well.
Some of the Brisbane properties that we've bought for our clients have recorded 8 per cent price growth this calendar year – you would never get that in Perth at the moment.
So, it should be fairly obvious by now that Brisbane offers much more upside potential than Perth at this stage.
While Perth's falling market may have slowed – and it looks cheap in comparison to Sydney and Melbourne – that doesn't mean you should buy there. Perth might be the land of opportunity but I don't know what the opportunity is or when it's going to be.
So, in this market battle of Brisbane versus Perth, I'd back Brisbane every day of the week.
Be the first to hear the 
latest
 property investment insights
About the Blogger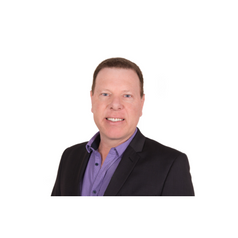 Steve has almost a decade of hands on, comprehensive property investment experience and is himself an accomplished property investor with a substantial property holding.
Steve is the director of Right Property Group where he acts as a professional negotiator, property strategist and licenced real estate agent. He has successfully negotiated more than 2,000 transactions from one-bedroom units to multi-level apartment blocks and renovated over 85 properties adding massive value and also substantially increasing rental yields.
Top Suburbs
Highest annual price growth - click a suburb below to view full profile data: