Australia has the fifth highest per capita GDP in the world. With an ever increasing population worldwide, I propose that investing into good residential property via property development is the right way of Building Financial Success.

Blogger: Grant Muddle, Malyshka

If you are considering residential property development as a way of building your bank, here are a few options that may interest you.
Renovations
Renovations are aimed at 'updating' an existing building in a manner that suits current market trends. There are many opportunities in CBD fringe suburbs that are suitable for renovation. In suburban areas, you can also find plenty of old homes that can be ideal for renovation. Renovations are often seen as a nice and easy project as most houses require only small alterations in the form of an additional room, a new kitchen, bathroom or just a fresh coat of paint. Whenever undertaking a renovation, like any development project, make sure you research the demands of the area and do not over capitalise.
Small Unit Development
Another popular type of residential property development is the Small Unit Development and is mostly confined to CBD fringe and inner city suburbs. This type of development can take many forms such as a small number of stand-alone villa's townhouses, duplexes and triplexes. Often these type of projects will ultimately be strata titles and will be managed by some form of corporate body.
Apartments
Large numbers of apartments are found in the CBD, Inner City Suburbs and major suburb hubs. Apartment complexes are among the developers' favourite development projects. These are highly lucrative and offer a good return on investment. One of the downsides of this type of development is that the capital required is often very high and comes with greater risk.
Public Housing Projects
These projects are usually large scale and can deliver a high return on investment. These are usually tendered to very large developers or either built in the form of joint venture between a government body and a private developer. One variant of this currently in Australia is the NRAS (National Rental Affordability Scheme) where there is government cash incentives for building stock and renting them out at lower than market prices.
Land Banking
OK – this is not a type of development per se, but it is a strategy that many successful developers use. Land Banking is simply the process of securing future property development sites today, at the current price.
Many large property development companies buy Greenfield sites, farms or large tracts of land and put them in their "land bank" to ensure they have a sufficient stock of land for future property developments. Over time they rezone the land, put in the necessary roads and infrastructure, undertake a subdivision and on-sell the individual lots.
Land banking is a great strategy for smaller property developers too.
Other Residential Developments
These include cooperative housing, student accommodation, holiday homes, Over 55 projects, retirement homes and other such developmental projects. These projects are often associated with large capital requirements, however with larger risk often comes larger potential returns.
These projects are usually quite complex and require a considerable amount of experience - if you are a neophyte developer it is recommended NOT to start here!
---
About Grant Muddle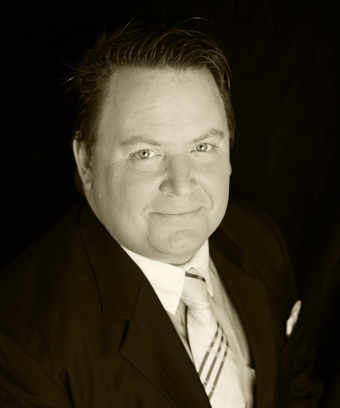 Grant Muddle is the Managing Director of Malyshka Pty Ltd, a property development group with a twist. Educating investors into the ways of building financial success via property development, and acquiring properties at near developer cost, giving them instant "profit" (via equity).
Grant has a Bachelor of Accounting and an MBA in Strategic Management and brings with him development experience from Australia, India and the United Arab Emirates as well as a passion to help investors make the transition from investor to developer with ease.
Top Suburbs
Highest annual price growth - click a suburb below to view full profile data:
latest news