Investors who are looking for the next hotspot – or even just trying to decide where to buy – need to know what the local councils are doing and how this will affect property prices.

Blogger: Sarah Verheyen, property acquisition specialist, Plan Assist 
There are many different strategies available to build wealth through property. Developments, renovations, buy & hold, negative and positive cash flow properties, residential property investments, commercial property investments – the list goes on and on.  
If you are looking to buy something with a view to holding the property for the medium to long term, one strategy that you can look at is captalising on future rezoning in a particular council. Part of my job is researching council LEP (Local Environmental Plan) and DCP (Development Control Plan) changes that occur from rezoning of land in a particular council. This can be very beneficial for our clients who are looking at a longer-term buy and hold strategy, particularly with purchases through their superannuation funds or who are purchasing in a cash flow positive position with a dual occupancy strategy. This allows our clients to hold their property at little or no cost, whilst holding the property for future growth and development potential based on proposed rezoning.
So why do councils change the zoning regulations?  
There are a few reasons. A recent change that has occurred in most councils in New South Wales, was due to a request made by the state government to align all of the zoning within the state into a comprehensive LEP. Prior to this, each council had different rulings and names for each of the zones within the council area.  By having this aligned zoning, it makes it easier for government, their employees and property owners to understand the property zoning.  
Sometimes rezoning occurs to meet the demands of residents. For example, in Blacktown Council prior to the current draft LEP, it was possible to build townhouses anywhere in the council, as long as the site was larger than 3000 square metres and met the rules of the LEP and DCP. This has now changed so that townhouses can only be constructed in R3 (Medium Density) zones.
It has been of great focus in the media of late that the NSW government is planning for infrastructure to accommodate for population growth in relation to housing. Between now and 2031, Sydney's population growth is estimated to be 1.3 million people, which will demand approximately 545,000 new homes and 625,000 more jobs.
Rather than the government's traditionally reactive way of meeting housing needs in NSW continuing, the NSW government has set out to manage this growth in a more strategic manner. Local councils have put together their own plan to meet the demand of population, housing, infrastructure and employment growth; some councils have set the outline for their future re-zoning needs. For example in the Hills Shire Council, a contribution of 36,000 dwellings is estimated to be needed by 2031. In their planning documents they have broken down the numbers to the North West Growth Centre and 21,500 to be provided within the existing urban areas and release areas.  
This then starts the process of rezoning lower density areas to higher density, to meet these population and housing growth needs. Some councils have provided their strategic plans, going into great detail and showing what areas and suburbs are set to be rezoned to higher density. Some councils have gone as far as providing what streets will be rezoned to R3 and R4, or the radius' around different stations to be rezoned to higher density.
How can this benefit your Buy and Hold Strategy?
It is very important to remember that these rezonings are not guaranteed. Recently in one council, the draft LEP was published showing a particular area to be rezoned from low density to medium density. The community provided feedback that this wasn't suitable, and the council listened. For now this area is staying at a low density. Population change has been estimated, infrastructure projects have been planned, but these could change in the future. However if you are planning on purchasing a property with a buy and hold strategy, it makes sense to try to maximise on one of these future rezonings and purchase a property that has the potential to be in a higher density area in the future.
Case Study:
We are continually researching these upcoming rezoning changes that are occurring for our clients. We had a client purchase a property in Blacktown late 2012, where we constructed a granny flat on the property, and it is held in a positive cash flow position. Six weeks after settlement the property was issued with a draft rezoning from low density to R4 density which permits seven storey high density unit buildings. This instantly added value to the property, as well as the growth that the property has experienced with the recent price growth in Blacktown. Twelve months later a property on the same street (but on the other side of the road so it wasn't R4 zoned) sold for $110,000 more. This was a great result for our client.
Some of this information may sound confusing, which confirms why it is important to ensure that you stay on top of all information provided by state government and local councils. It is ever changing. All of the information is publically available, it's just a matter of spending the time to find it. For the examples provided in this blog I have focused on the forecasted changes in NSW, which is still tipped to have growth up until 2016 in recent reports. However this information can be found for all states, on different state and local council websites.
---
About Sarah Verheyen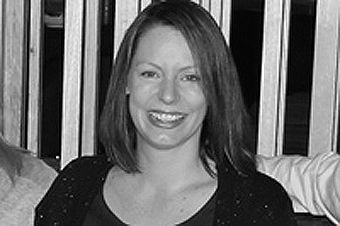 Sarah Verheyen is a Property Acquisition Specialist at Plan Assist, specialising in Investment Property purchases for elite property investors, with the potential for manufacturing growth through dual-income property strategies (Granny Flats) and Value Add strategies. As a successful investor and renovator herself, Sarah brings a wealth of experience to the service she offers her clients.
Plan Assist is one of Australia's leading resources for property services, providing Property Investors with an end-to-end property investment service and incorporating Property Mentoring & Membership, Property Acquisition, Finance Solutions, Project Management and Construction services.
Further information on the topic above can be found on a recent webinar co-hosted by Sarah and Harry Charalambous – Director of Plan Assist, 'Strategic Property Portfolio: How to Capitalise on Future Infrastructure'. Email [email protected] for your free copy of this recording.
Top Suburbs
Highest annual price growth - click a suburb below to view full profile data: