Identifying the potential risks involved in developing property will prepare you for what's ahead.
Blogger: Rolf Howard, managing partner, Owen Hodge Lawyers
The greater the risk, the greater the reward. Nowhere is this more true than in the field of property development. But as every developer knows, the real secret is in managing the inherent risk.
Identifying, avoiding or mitigating legal risk can be complicated, though, because of the many different shapes a development scheme can take. The renovation and release of existing commercial buildings presents different challenges than a project that begins with the purchase of raw land or one that involves off-the-plan sales.
Nonetheless, three basic techniques may protect the anticipated rewards of any project. Due diligence, water-tight contracts and insurance are the property developer's best friends.
What are the legal risks?
They are nearly infinite, of course, but the more layered the legal structure of the developing entity, the financing plan and the method of transfer, the more that can go awry.
It may be advantageous to do business as a joint venture, unit trust or real estate investment trust. The creation of any of these structures requires careful negotiation and drafting of agreements;
Financing arrangements can be complex and may involve institutional as well as private investors. Foreign investors may require special approval. Every investor will want assurance of the likelihood of profit;
Lenders will similarly require security, generally in the form of a mortgage;
The transfer, itself, may be a direct transfer from one entity to another, an acquisition of the shares or units held by the owner, a call option or put and call option agreement, or a long-term lease.
Developers should anticipate many layers of legal compliance. To name just a few:
Each state and territory in Australia has separate real estate legislation that will cover the registration of title, general property matters, Crown lands, consumer protection, planning and land use and the protection of native title. In NSW, for example, the primary planning legislation is the Environmental Planning and Assessment Act 1979;
Local government and other approvals must be obtained before work can begin. Changes in regulations after construction has begun can cause serious delays, so it is also important to understand the local political climate;
Although the general rule is that the polluter pays for the clean-up of the industrial pollution, the authorities may also have recourse to the owner, occupier or mortgagee of land when the polluter is insolvent or cannot be found;
Construction sites must, of course, comply with workplace health, safety and licensing regulations; and
Owners will incur annual rates and taxes levied by state, territory and local authorities. These include council rates, water rates and land taxes.
Finally, legal disputes, whether with a builder, supplier, lender or investor can stall a project and run up costs. The same is true of litigation with the end tenant or purchaser. Recently proposed legislation in NSW to limit the use of 'sunset clawbacks' would further limit developers' ability to manage market risk.
What are the remedies?
The first, and most important tool that property developers have to mitigate legal risk is due diligence. Undertake a thorough document review and research at the earliest stages of a deal. Otherwise, there is simply no way to know what the risks are. This is where a good property lawyer should earn his or her fee, rather than in the litigation that may follow from inadequate due diligence.
Most of the relationships in a property deal are defined by contract. It is important to understand the terms of the contract. It is also vital to negotiate protective provisions including indemnity clauses, perhaps backed with insurance, or methods of dispute resolution that will reduce the financial risk of litigation.
Investors and lenders will require appropriate insurance cover, but other forms of coverage may be necessary to protect buyers and workers. A thorough legal and financial review should spot those additional needs.
Property development is speculative and, by definition, includes a measure of risk. Anticipating and mitigating legal risks can do a great deal to increase the potential for a handsome reward.
Contact this Blogger Immediately
About the Blogger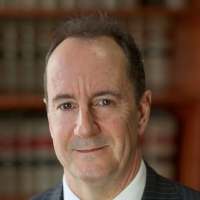 Rolf is Managing Partner of Owen Hodge Lawyers. He has been in the legal practice since 1986 and a partner of Owen Hodge Lawyers since 1992. Rolf focuses on assisting clients to proactively manage legal responsibilities and opportunities to achieve competitive advantage.
Rolf concentrates on business planning and formation, directors' duties, corporate governance, fund raising and business succession. His major interest is to assist business owners and their financial advisers plan and implement strategies to build and exit from successful businesses.
Top Suburbs
Highest annual price growth - click a suburb below to view full profile data: