Before you take the leap into property development, consider the traits of the most successful developers.
Blogger: Cameron Bell, sales and marketing manager, Ross North Developments
Property development has earned a reputation as a sound investment, but it is not for the faint-hearted. Similarly to other ventures, it takes proper planning and hard work to invest in property. If you succeed, the rewards can be plentiful, but the losses can be hard to bear if you fail. So what is it that makes some property developers so successful? They all have certain traits that play key roles in their success. Let's explore some of these now.
Good researchers
All successful property developers know that it's common sense to research the property you want to develop before you start investing. First they establish the area where they want to do the development and then they research the target market – the people who will be buying and renting their properties. What are their priorities? What can they afford? Are they looking for larger or smaller homes? Are they looking for homes close to public transport, schools and shops? Do they want quieter living options away from the city?
Successful property developers also keep abreast of the latest market developments and economic conditions. They know the mortgage rates, spending habits, unemployment rates and other factors that will affect the success of their ventures.
Risk takers
Property development can be a risky investment, but good property developers acknowledge this and adjust their focus and targets to reduce any risks. They also don't let the fear of failure deter them, but rather see it as motivation to work harder and more efficiently towards their goal. They are willing to persevere through challenging situations and learn from any mistakes.
Investment focus
There are many ways to invest and, while all the options may look very alluring to a property developer, it is generally wiser to focus on a certain niche. Good property developers know that it's better to do one thing properly than to do many things poorly. They conduct research to find a certain type of investment that suits their goals well, such as residential property development, and then they become an expert in that niche. They know the ins and outs of that particular market and it is this type of understanding that makes their investment a success.
Business-oriented
Many successful property developers say that the key to success is to approach this investment like a business. Property development is a complex and demanding task and the best way to manage it is by setting up a business plan that includes short- and long-term goals. This enables developers to fully grasp the scope of the project and remain focused for its duration. 
Networkers
Savvy property developers know the importance of building a network and getting help from other experts when they need it. They know the value of finding someone who is more experienced to help them with certain aspects like legal matters, accounting or building. It may seem like an extra expense at first, but working with an experienced professional – who has a lot of knowledge and resources and an established network – can save a lot of time and money in the long run.
About the Blogger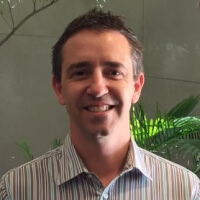 Cameron Bell is the Sales and Marketing Manager for Complete Homes. Complete Homes are new home builders in Perth, specialising in house and land packages throughout the Perth metropolitan area.
Cameron has over twenty years' experience in the building industry, including working for two storey, multi-unit development builders and for land estates.
Cameron also has his real estate agents' licence and has run his own real estate company, allowing him unique insights into the property market in WA.
Top Suburbs
Highest annual price growth - click a suburb below to view full profile data:
latest news