Report
Smart Property Investment Fast 50 report, partnered by Pure Property Investment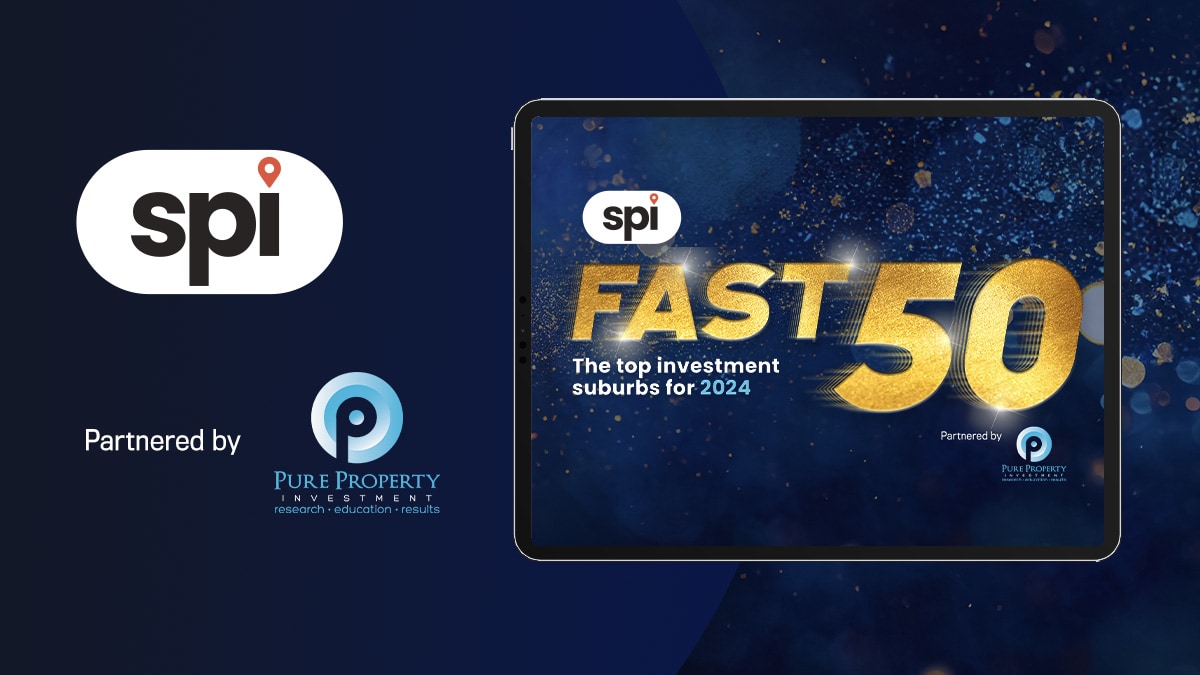 Download the Smart Property Investment FAST 50 report for FREE and find out where to put YOUR money to get the biggest gains in 2024.
Every investor wants the inside word on which suburb is poised for growth – here's your chance.
The Smart Property Investment FAST 50 report presents a list of 50 suburbs across the country that are predicted to experience significant capital growth in the next 12 months. To ascertain the FAST 50, Smart Property Investment has handpicked some of the most reputable and experienced professionals in the Australian property industry to give us their pick of suburbs, using their own expert research and analysis. The suburbs were carefully selected based on extensive research and analysis of key factors such as population growth, infrastructure development, and other economic indicators.
Combined with Smart Property Investment's own suburb data, we've taken these insights and identified the top 50 suburbs predicted to experience significant growth in the next 12 months.
The FAST 50 is a valuable resource for property investors looking to make informed decisions about their real estate investments. Whether 're a seasoned investor or just starting out, this report is a must-read for anyone interested in staying ahead of the curve in Australia's dynamic property market.
Be the first to get into the next investment hotspots and make your money work harder for you.
Get your free copy of the report NOW by completing the form to your right.
Note from our partner:
Managing Director, Paul Glossop is an award-winning property investment specialist and buyers agent. Paul and his team have over 100 years of collective investing experience and have secured over 2500 individual investments across Australia over the past 10 years. These properties averaging over 9% in capital growth compounded annually with 90%+ of their acquisitions being off market.
If you're looking to secure a property in one of these hot, top 50 suburbs, book in a call with Paul and his team at Pure property today.
To view more coverage on the fast 50 report, click here.