PUSHING DOWN THE PRICE - USING BUILDING AND PEST INSPECTIONS EFFECTIVELY
Obtaining a building and pest inspection is part of the due diligence process, but savvy investors can use this report to negotiate heavily with the seller.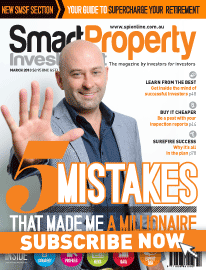 When a building and pest inspection report comes back with signs of termite damage, structural defects or other imperfections, most homebuyers and new investors will walk away from the deal.
PrimePropertyBuyer's Tim MansfieldMansfield, QLD Mansfield, VIC explains that when buying in the property market, you may be purchasing against emotional homebuyers, and "Homebuyers and investors are two different animals. The investors are a lot smarter and will really look into every possible angle of the investment."
"People might freak out if it says the word 'termite' and think it's a lemon," he explains of the way many buyers look at termite damage.
However, what the best investors realise is that there may be an opportunity here to negotiate a better deal using the report.
This includes looking deeper, even when a report comes back with issues noted.
"The inspections are there to find everything that's wrong with the property, rather than everything that's right," says Propertybuyer's managing director, Rich Harvey.
THE BARE MECHANICS
Exchanging contracts prior to getting the inspection done occurs for many buyers.
This happens particularly if the seller is especially motivated and an investor wants to lock a property in, says Mr Mansfield.
"You have the money and the chequebook, but can you take the risk of exchanging contracts without having an inspection report?" he says.
"There's a five-day cooling off period on the legislation in NSW [this varies from state to state], and you can use that to get the building inspection."
However, those using the typical contract given by a real estate agent will find that if they say 'no' to a purchase, or want to push the price down as a result, they will be slugged a penalty for exiting the deal.
This is one of the biggest initial mistakes made, explains wHeregroup director and location researcher Todd Hunter. "I have my own contracts written and I include clauses that state reports have to be satisfactory to the buyer [for the contract to go ahead]," he says.
The second biggest flaw is to accept the building and pest inspector suggested by the real estate agent. These can be agencies that are not particularly thorough or that only offer the basics.
"Our reports run to around 30 pages, and I've seen them over 40 pages before," says Mr Hunter. "Often other reports will be around 10 pages.
"A good building inspector can make a brand new house and land package look like a demolition site – that's how detailed they'll be.
"What you're allowed to do is go to the most detailed building and pest inspector out there who does reports on everything thoroughly. You'll find you can then go back and renegotiate on anything you want," he says.
He warns that this is best attempted in a quiet market. In a rising market, 're-negotiating' is rare. "A vendor can say 'no'," he explains, "but in a quiet market with few other buyers, they'll definitely look to renegotiate."
READ the full article in the latest issue of Smart Property Investment – ON SALE IN NEWSAGENTS NOW
Click here to subscribe to Smart Property Investment.
Be the first to hear the 
latest
 property investment insights