TURN A $3,000 RENO INTO $20,000 PROFIT
The bathroom is one of the most profitable rooms to renovate. However, it can be a huge undertaking, costing unprepared investors thousands of dollars.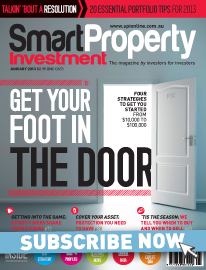 Second to the kitchen, the bathroom is the most profitable room to renovate in a property, and therefore should be on every investor's list. With potential returns of $4 for every $1 spent, to make the most of this room it's crucial not to overcapitalise.
Yet, as one of the most expensive renovation projects of a property, those on a budget need to spend strategically to see the return.
Working to a small expenditure leaves larger scope for profit. Even bathrooms with a budget of just $1,200 should be able to pull a 400 per cent return, explains Paul Eslick from Reno Kings.
While anything beyond a simple cosmetic renovation – which covers painting tiles, replacing the vanity and lighting, as well as new fittings – will cost a sum, budgeting carefully and making astute choices can still bring in a substantial profit.
Of a property's total renovation budget, a decent portion needs to be dedicated to the bathroom alone.
"Allowing 10 to 20 per cent of the total renovation budget to the bathroom renovation would be a good starting point," Mr Eslick says.
"One of our students, who pays a very affordable tiler and plumber, has just done a bathroom reno for a rental property – it was retiled, new shower screen fitted, new vanity and new toilet installed, for just under $3,000."
If it requires new flooring, tiles, a new bath or shower, then this could stretch up to $8,000, and so, where possible, investors will want to look into options that avoid replacing everything.
Holding costs can also be kept to a minimum.
"Generally a complete new bathroom can be done within seven days. It is essential to ensure that you have purchased all the materials you need (including taps, tiles, tile adhesive, vanity and shower screen) and they have been delivered prior to commencement," he says.
Investors Choice Mortgages owner and author of Your Property Success with Renovation, Jane Slack-Smith, explains that to get the most from the renovation, the profit equation needs to be understood.
"You make a profit either by bringing out more value or by minimizing your costs. You have to try to optimise these and ask, 'Can I retain it? Do I need to remove it? Or can I renovate it?'"
READ the full story in the latest issue of Smart Property Investment – ON SALE IN NEWSAGENTS NOW.
Click here to subscribe to Smart Property Investment.
Be the first to hear the 
latest
 property investment insights