As we begin 2013, it is my feeling that we are going to see some interesting developments in the Australian residential property and mortgage markets over the next 12 months.

Blogger: Harry Bozin, Century 21 Home Loans WA

2012 was a year marked by economic uncertainty and soft consumer sentiment, which arguably dampened transaction activity and kept dwelling prices relatively flat, despite four interest rate cuts by the Reserve Bank.
Nevertheless, most analysts have flagged 2013 as a year for moderate improvement within the housing market and there are early signs that this view may be correct, with the Australian Bureau of Statistics (ABS) recently reporting spikes in dwelling commitments and building approvals.
Figures such as these will likely send a positive sign to prospective homebuyers and investors, many of whom may have intentionally stayed on the sidelines in 2012. In fact, some buyers may look to enter the market sooner rather than later, while interest rates remain low and housing prices appear stable.
For these buyers, a central consideration is going to be how to structure the right home loan. A number of important factors go into making this decision – however, what borrowers most commonly question is whether to fix, float or split their home loan between fixed and variable.
So how can a borrower best approach this decision in 2013?
As a borrower, the key is to always review your individual circumstances and weigh up the advantages and disadvantages. The worst thing you can do is to lock in a home loan that doesn't properly account for your current and future circumstances.
In particular, if you are considering fixing a rate, you need to think about how long you intend to hold on to the property in question. Fixing a rate usually means that you are going to stay in a property for a longer period of time. If you're a property flipper – however, who sells every 12 months, then a fixed rate product may not be the most suitable for your needs.  
If you choose to go with a fixed loan product, your repayments won't change during the period you have selected. For example, if you've selected a five-year fixed rate mortgage, your repayments won't rise or fall with any interest rate fluctuations during that five year period.
Alternatively, a variable rate loan product may suit your needs if you're a long-term borrower. In these instances, once the fixed loan period comes to an end, you have the option for another fixed rate period or to switch to a variable loan product with a split facility, depending on your needs.
Most fixed rate home loans also limit your ability to make any extra repayments – something which variable rate loans allow. In the case of a fixed rate loan, if your circumstances unexpectedly change, and you require early repayment of your loan, you could very well be faced with some hefty early exit fees.
Understandably, many would-be purchasers will wait for the possibility of further rate cuts in the hope of securing the lowest fixed-rate home loan package. Attempting to guess interest rate movements is, however, a difficult business and even our top economists sometimes get it wrong.
Ultimately, if you watch the market closely and believe that rates are likely going to increase then you should certainly consider locking in a fixed rate loan. However, just remember that if rates do drop further (as some have predicted), you will be unable to take advantage of these reductions.
Given that interest rates are so low, and there is talk of them falling further, fixing your current mortgage over three to five years will require some serious consideration. However, it would be wise to consider locking your mortgage in for over 12 months with a portion fixed and a portion variable; this would enable you to maximise the benefit should there be a downward movement in rates.
At the end of the day, nobody can guarantee you what loan facility will save you the most money in the long-term; there are simply too many unpredictable and uncontrollable factors that will bear on this outcome. What you can do – however, is properly research the market and aim to make an informed and considered decision. A mortgage broker can be an invaluable resource in this respect, as they can provide you with a range of options and guidance to help you select the best product and associated rate for your personal situation.
---
 About Harry Bozin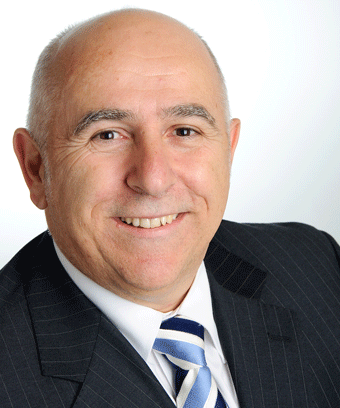 Harry Bozin is the director at Century 21 Home Loans WA.
AFG Excellence Award Finalist 2010/2011

Australian Mortgage Awards (AMAs) - Franchise Brokerage of the Year 2010

AFG Excellence Awards Finalist 2011/2012
Be the first to hear the 
latest
 property investment insights