When searching for your next property investment and you wonder what is fuelling this insatiable demand for more growth and better performing property, the term to best describe this is 'equity'.

Blogger: Dean Berman, 37 Property Group

Equity is the difference between how much your properties are worth and how much you owe on them. Equity is the holy grail for property investors.
Equity is the undeniable reason why countless shows such as 'The Block', 'The Renovators' and 'Double Your House For Half the Money' exist. These shows exist because they inspire wannabe renovators or developers on how to increase equity reserves…effectively showing how to become wealthier for do it yourself individuals with spare time. In reality you need an income to fund borrowing, which may not be the case in such time rich circumstances.
Our belief is property investors can achieve similar results through correct property selection. Instead of you doing the work to 'create' equity all the time, have properties in your portfolio that 'do' the work for you. In the sense they create capital growth as they are in high demand, resulting in prices to be 'bid' up to higher levels.
Many factors affect how to correctly select property that results in positive price changes such as demographics, economics, infrastructure and changes between how much in demand the local properties are versus the amount of supply on offer. Within these key points are a myriad of other pertinent variables.
Demographics determines the sort of property the population will demand, how much they can actually afford, where they want to live and why. Economics deals with how the population behaves and relates to it's property markets. Infrastructure is the spending to increase local amenity from public and private sources. Supply and Demand refers to how many more or less properties the population will actually need to support it's change.
To show how these affect property decisions, a brief case study will be analysed of a hypothetical suburb.
The suburb has a growing population more than 2% per annum projected over the next 10 years. This is important as it means more people will move to the area and put pressure on supply levels. It's median age is well below the state average, which is important as the younger generation like to spend, creating many flow on effects in the local economy.
The economy within the suburb is strong with well diversified industry makeup which is important as less pressure is placed on changes in the economic make up. For example a mining only suburb versus a white collar, blue collar, retail, tourism, government, education and health make up.
There is much more scope for an area with many key employment nodes.
Infrastructure spending in the local suburb is strong with billions of private and public spending underway and projected to continue for years into the future, which is important as jobs are created resulting in economic benefits and upward pressure on existing housing supply as witnessed in Gladstone.
The local community is growing strongly resulting in a shortage of properties, which long term will lead to rental increases and subsequent price gains.
Next time you look at an investment to grow your equity reserves, factors such as demographics, economics, infrastructure and balance between supply and demand can influence your properties long-term performance. When you achieve this the Grail Knight will stare you straight in the eyes with his shining armour, white beard and solemn but upbeat voice and say "You have chosen…wisely".
---
About Dean Berman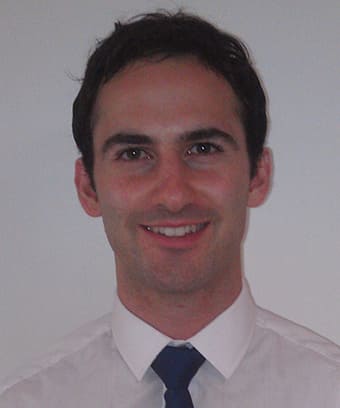 Dean Berman is a lover of property and Director of 37 Property Group, a property investment company and buyers agency focused on helping clients amass substantial property portfolios. Dean is a licensed Real Estate Agent.
His goal for 37 Property Group is to implement his research knowledge and investment fundamentals studied in a Bachelor of Property Economics and Diploma of Financial Planning to help clients become truly wealthy through passive income and long-term growth.
He understands the busy lives of modern Australians and provides a service which is efficient, individualised and incorporates a professional and fun atmosphere. Surrounding 37 Property Group is a mixture of highly skilled professionals to provide convenience and smooth assistance in the wealth building process.
For more information on 37 Property Group http://37propertygroup.com.au
You can follow Dean on Twitter by clicking here

Be the first to hear the 
latest
 property investment insights